{"id":10010759881,"title":"Magicard Prima 4","handle":"copy-of-magicard-prima-uno-retransfer-single-sided-id-card-printer","description":"\u003cstrong\u003ePrima 4 retransfer ID card printer\u003c\/strong\u003e\u003cbr\u003eUsing retransfer printing technology the Prima 4 produces high quality photo cards quickly in large volumes, comparable to offset litho printing.\u003cbr\u003e\n\u003ch4\u003eHigh-volume photo quality printing\u003c\/h4\u003e\n\u003ch2\u003e\u003cimg class=\"alignright wp-image-9144\" title=\"Prima 4 reverse transfer card printing\" src=\"https:\/\/7c92a4a8e3a106e05d43-44c6dbd10abb8d75d9ea7d26f98edb6f.ssl.cf3.rackcdn.com\/content\/uploads\/prima4-for-printing-nationa.jpg\" alt=\"Prima 4 retransfer card printing\" srcset=\"https:\/\/7c92a4a8e3a106e05d43-44c6dbd10abb8d75d9ea7d26f98edb6f.ssl.cf3.rackcdn.com\/content\/uploads\/prima4-for-printing-nationa.jpg 464w, https:\/\/7c92a4a8e3a106e05d43-44c6dbd10abb8d75d9ea7d26f98edb6f.ssl.cf3.rackcdn.com\/content\/uploads\/prima4-for-printing-nationa-300x214.jpg 300w\" sizes=\"(max-width: 320px) 100vw, 320px\" width=\"320\" height=\"228\"\u003e\u003c\/h2\u003e\n\u003cp\u003eFIPS 201 certified for the personalisation of US Government credentials, the Magicard Prima 4 provides a reliable, robust solution for instant issuance in a compact package. Using a retransfer printing process, images are first printed onto a thin film then heat transferred onto the card surface. This produces a high resolution glossy image, printed right over the edge of the card.\u003c\/p\u003e\n\u003chr\u003e\n\u003cp\u003e\u003cimg class=\"alignright wp-image-9145\" title=\"Print government driver licences\" src=\"https:\/\/7c92a4a8e3a106e05d43-44c6dbd10abb8d75d9ea7d26f98edb6f.ssl.cf3.rackcdn.com\/content\/uploads\/printing-secure-uv.jpg\" alt=\"Print government driver licences\" srcset=\"https:\/\/7c92a4a8e3a106e05d43-44c6dbd10abb8d75d9ea7d26f98edb6f.ssl.cf3.rackcdn.com\/content\/uploads\/printing-secure-uv.jpg 368w, https:\/\/7c92a4a8e3a106e05d43-44c6dbd10abb8d75d9ea7d26f98edb6f.ssl.cf3.rackcdn.com\/content\/uploads\/printing-secure-uv-300x228.jpg 300w\" sizes=\"(max-width: 320px) 100vw, 320px\" width=\"320\" height=\"243\"\u003e\u003c\/p\u003e\n\u003ch2\u003eCustomisable stealth security\u003c\/h2\u003e\n\u003cp\u003eA special dye sublimation Ultra Violet (UV) ribbon can be used with the Prima 4 for the printing of invisible photographs, logos, text or symbols when issuing high security cards. The UV ink is not detectable to the naked eye, but is only visible with the use of a UV light source. This special YMCK-UV ribbon offers an affordable yet still highly secure feature to decrease susceptibility to counterfeiting.\u003c\/p\u003e\n\u003chr\u003e\n\u003cp\u003e\u003cimg class=\"wp-image-16389 size-medium alignright\" title=\"Print smart cards and Payment cards\" src=\"https:\/\/7c92a4a8e3a106e05d43-44c6dbd10abb8d75d9ea7d26f98edb6f.ssl.cf3.rackcdn.com\/content\/uploads\/Technology-card-UltraSecure-min-300x181.png\" alt=\"print and encode smart cards\" width=\"300\" height=\"181\"\u003e\u003c\/p\u003e\n\u003ch2\u003eTrusted electronic security\u003c\/h2\u003e\n\u003cp\u003eThe Magicard Prima 4 can be equipped with a range of card encoding devices to write secure electronic data to cards at the point of issuance. \u003cspan style=\"color: #0e84d8;\"\u003e\u003ca style=\"color: #0e84d8;\" href=\"https:\/\/magicard.com\/smart-cards\/\"\u003eSmart card\u003c\/a\u003e\u003c\/span\u003e encoding options include contact chip, MIFARE®, DESFire® and iClass®. Specialist high-security encoders, such as EMV accredited devices, can also be fitted for the in-line personalisation of \u003cspan style=\"color: #0e84d8;\"\u003e\u003ca style=\"color: #0e84d8;\" title=\"payment cards\" href=\"https:\/\/magicard.com\/solutions\/by-application\/payments\/\"\u003epayment cards\u003c\/a\u003e\u003c\/span\u003e. The Prima 4 can also be supplied with a magnetic stripe encoder built-in.\u003c\/p\u003e","published_at":"2017-07-09T21:01:56+08:00","created_at":"2017-07-09T21:26:09+08:00","vendor":"Magicard","type":"","tags":["BRAND_MAGICARD","BUNDLE_PRINTER ONLY","TECHNOLOGY_RETRANSFER"],"price":23065000,"price_min":23065000,"price_max":35665000,"available":true,"price_varies":true,"compare_at_price":null,"compare_at_price_min":0,"compare_at_price_max":0,"compare_at_price_varies":false,"variants":[{"id":40185439369,"title":"Single Sided","option1":"Single Sided","option2":null,"option3":null,"sku":"Prima401","requires_shipping":true,"taxable":true,"featured_image":null,"available":true,"name":"Magicard Prima 4 - Single Sided","public_title":"Single Sided","options":["Single Sided"],"price":23065000,"weight":18000,"compare_at_price":null,"inventory_quantity":1,"inventory_management":"shopify","inventory_policy":"deny","barcode":null,"requires_selling_plan":false,"selling_plan_allocations":[],"quantity_rule":{"min":1,"max":null,"increment":1}},{"id":27906175729687,"title":"Dual Sided","option1":"Dual Sided","option2":null,"option3":null,"sku":"Prima402","requires_shipping":true,"taxable":true,"featured_image":null,"available":true,"name":"Magicard Prima 4 - Dual Sided","public_title":"Dual Sided","options":["Dual Sided"],"price":27650000,"weight":18000,"compare_at_price":null,"inventory_quantity":2,"inventory_management":"shopify","inventory_policy":"deny","barcode":null,"requires_selling_plan":false,"selling_plan_allocations":[],"quantity_rule":{"min":1,"max":null,"increment":1}},{"id":27906175762455,"title":"Dual + Magnetic Encoder","option1":"Dual + Magnetic Encoder","option2":null,"option3":null,"sku":"Prima414","requires_shipping":true,"taxable":true,"featured_image":null,"available":false,"name":"Magicard Prima 4 - Dual + Magnetic Encoder","public_title":"Dual + Magnetic Encoder","options":["Dual + Magnetic Encoder"],"price":30975000,"weight":18000,"compare_at_price":null,"inventory_quantity":0,"inventory_management":"shopify","inventory_policy":"deny","barcode":null,"requires_selling_plan":false,"selling_plan_allocations":[],"quantity_rule":{"min":1,"max":null,"increment":1}},{"id":27906175795223,"title":"Dual + Contactless Encoder","option1":"Dual + Contactless Encoder","option2":null,"option3":null,"sku":"Prima412","requires_shipping":true,"taxable":true,"featured_image":null,"available":false,"name":"Magicard Prima 4 - Dual + Contactless Encoder","public_title":"Dual + Contactless Encoder","options":["Dual + Contactless Encoder"],"price":32550000,"weight":18000,"compare_at_price":null,"inventory_quantity":0,"inventory_management":"shopify","inventory_policy":"deny","barcode":null,"requires_selling_plan":false,"selling_plan_allocations":[],"quantity_rule":{"min":1,"max":null,"increment":1}},{"id":27906175827991,"title":"Dual + Magnetic + Contactless","option1":"Dual + Magnetic + Contactless","option2":null,"option3":null,"sku":"Prima403","requires_shipping":true,"taxable":true,"featured_image":null,"available":false,"name":"Magicard Prima 4 - Dual + Magnetic + Contactless","public_title":"Dual + Magnetic + Contactless","options":["Dual + Magnetic + Contactless"],"price":35665000,"weight":18000,"compare_at_price":null,"inventory_quantity":0,"inventory_management":"shopify","inventory_policy":"deny","barcode":null,"requires_selling_plan":false,"selling_plan_allocations":[],"quantity_rule":{"min":1,"max":null,"increment":1}}],"images":["\/\/cdn.shopify.com\/s\/files\/1\/2077\/8243\/products\/prima.jpg?v=1499678032","\/\/cdn.shopify.com\/s\/files\/1\/2077\/8243\/products\/Prima4_1_5529db24-931b-4478-a045-cdba87b00dde.jpg?v=1499678032"],"featured_image":"\/\/cdn.shopify.com\/s\/files\/1\/2077\/8243\/products\/prima.jpg?v=1499678032","options":["Configuration"],"media":[{"alt":null,"id":240263921687,"position":1,"preview_image":{"aspect_ratio":1.0,"height":500,"width":500,"src":"https:\/\/cdn.shopify.com\/s\/files\/1\/2077\/8243\/products\/prima.jpg?v=1499678032"},"aspect_ratio":1.0,"height":500,"media_type":"image","src":"https:\/\/cdn.shopify.com\/s\/files\/1\/2077\/8243\/products\/prima.jpg?v=1499678032","width":500},{"alt":null,"id":240060727319,"position":2,"preview_image":{"aspect_ratio":1.0,"height":500,"width":500,"src":"https:\/\/cdn.shopify.com\/s\/files\/1\/2077\/8243\/products\/Prima4_1_5529db24-931b-4478-a045-cdba87b00dde.jpg?v=1499678032"},"aspect_ratio":1.0,"height":500,"media_type":"image","src":"https:\/\/cdn.shopify.com\/s\/files\/1\/2077\/8243\/products\/Prima4_1_5529db24-931b-4478-a045-cdba87b00dde.jpg?v=1499678032","width":500}],"requires_selling_plan":false,"selling_plan_groups":[],"content":"\u003cstrong\u003ePrima 4 retransfer ID card printer\u003c\/strong\u003e\u003cbr\u003eUsing retransfer printing technology the Prima 4 produces high quality photo cards quickly in large volumes, comparable to offset litho printing.\u003cbr\u003e\n\u003ch4\u003eHigh-volume photo quality printing\u003c\/h4\u003e\n\u003ch2\u003e\u003cimg class=\"alignright wp-image-9144\" title=\"Prima 4 reverse transfer card printing\" src=\"https:\/\/7c92a4a8e3a106e05d43-44c6dbd10abb8d75d9ea7d26f98edb6f.ssl.cf3.rackcdn.com\/content\/uploads\/prima4-for-printing-nationa.jpg\" alt=\"Prima 4 retransfer card printing\" srcset=\"https:\/\/7c92a4a8e3a106e05d43-44c6dbd10abb8d75d9ea7d26f98edb6f.ssl.cf3.rackcdn.com\/content\/uploads\/prima4-for-printing-nationa.jpg 464w, https:\/\/7c92a4a8e3a106e05d43-44c6dbd10abb8d75d9ea7d26f98edb6f.ssl.cf3.rackcdn.com\/content\/uploads\/prima4-for-printing-nationa-300x214.jpg 300w\" sizes=\"(max-width: 320px) 100vw, 320px\" width=\"320\" height=\"228\"\u003e\u003c\/h2\u003e\n\u003cp\u003eFIPS 201 certified for the personalisation of US Government credentials, the Magicard Prima 4 provides a reliable, robust solution for instant issuance in a compact package. Using a retransfer printing process, images are first printed onto a thin film then heat transferred onto the card surface. This produces a high resolution glossy image, printed right over the edge of the card.\u003c\/p\u003e\n\u003chr\u003e\n\u003cp\u003e\u003cimg class=\"alignright wp-image-9145\" title=\"Print government driver licences\" src=\"https:\/\/7c92a4a8e3a106e05d43-44c6dbd10abb8d75d9ea7d26f98edb6f.ssl.cf3.rackcdn.com\/content\/uploads\/printing-secure-uv.jpg\" alt=\"Print government driver licences\" srcset=\"https:\/\/7c92a4a8e3a106e05d43-44c6dbd10abb8d75d9ea7d26f98edb6f.ssl.cf3.rackcdn.com\/content\/uploads\/printing-secure-uv.jpg 368w, https:\/\/7c92a4a8e3a106e05d43-44c6dbd10abb8d75d9ea7d26f98edb6f.ssl.cf3.rackcdn.com\/content\/uploads\/printing-secure-uv-300x228.jpg 300w\" sizes=\"(max-width: 320px) 100vw, 320px\" width=\"320\" height=\"243\"\u003e\u003c\/p\u003e\n\u003ch2\u003eCustomisable stealth security\u003c\/h2\u003e\n\u003cp\u003eA special dye sublimation Ultra Violet (UV) ribbon can be used with the Prima 4 for the printing of invisible photographs, logos, text or symbols when issuing high security cards. The UV ink is not detectable to the naked eye, but is only visible with the use of a UV light source. This special YMCK-UV ribbon offers an affordable yet still highly secure feature to decrease susceptibility to counterfeiting.\u003c\/p\u003e\n\u003chr\u003e\n\u003cp\u003e\u003cimg class=\"wp-image-16389 size-medium alignright\" title=\"Print smart cards and Payment cards\" src=\"https:\/\/7c92a4a8e3a106e05d43-44c6dbd10abb8d75d9ea7d26f98edb6f.ssl.cf3.rackcdn.com\/content\/uploads\/Technology-card-UltraSecure-min-300x181.png\" alt=\"print and encode smart cards\" width=\"300\" height=\"181\"\u003e\u003c\/p\u003e\n\u003ch2\u003eTrusted electronic security\u003c\/h2\u003e\n\u003cp\u003eThe Magicard Prima 4 can be equipped with a range of card encoding devices to write secure electronic data to cards at the point of issuance. \u003cspan style=\"color: #0e84d8;\"\u003e\u003ca style=\"color: #0e84d8;\" href=\"https:\/\/magicard.com\/smart-cards\/\"\u003eSmart card\u003c\/a\u003e\u003c\/span\u003e encoding options include contact chip, MIFARE®, DESFire® and iClass®. Specialist high-security encoders, such as EMV accredited devices, can also be fitted for the in-line personalisation of \u003cspan style=\"color: #0e84d8;\"\u003e\u003ca style=\"color: #0e84d8;\" title=\"payment cards\" href=\"https:\/\/magicard.com\/solutions\/by-application\/payments\/\"\u003epayment cards\u003c\/a\u003e\u003c\/span\u003e. The Prima 4 can also be supplied with a magnetic stripe encoder built-in.\u003c\/p\u003e"}
Magicard Prima 4
High-volume photo quality printing

FIPS 201 certified for the personalisation of US Government credentials, the Magicard Prima 4 provides a reliable, robust solution for instant issuance in a compact package. Using a retransfer printing process, images are first printed onto a thin film then heat transferred onto the card surface. This produces a high resolution glossy image, printed right over the edge of the card.
---
Customisable stealth security
A special dye sublimation Ultra Violet (UV) ribbon can be used with the Prima 4 for the printing of invisible photographs, logos, text or symbols when issuing high security cards. The UV ink is not detectable to the naked eye, but is only visible with the use of a UV light source. This special YMCK-UV ribbon offers an affordable yet still highly secure feature to decrease susceptibility to counterfeiting.
---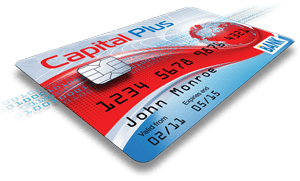 Trusted electronic security
The Magicard Prima 4 can be equipped with a range of card encoding devices to write secure electronic data to cards at the point of issuance. Smart card encoding options include contact chip, MIFARE®, DESFire® and iClass®. Specialist high-security encoders, such as EMV accredited devices, can also be fitted for the in-line personalisation of payment cards. The Prima 4 can also be supplied with a magnetic stripe encoder built-in.
You have two convenient ways to buy our products.

Online - Easy, Quick and Secure.

Offline - Dedicated Account Executive to assist you through.

Online buying steps.
STEP 1 - ADD TO CART
Choose the item you are interested.

Click "Add to cart"  to place your selection in the cart.
STEP 2 - CHECK OUT

Click "Continue shopping" if you are adding more products to your cart.

Click "Check out" if you are ready to proceed buying.
STEP 3 - YOUR INFORMATION

Fill in the customer information form.
STEP 4 - SHIPPING
Tick "Office pick up" if you will visit our office (free) to pick up your order.

Tick "Ship to my Address" (Auto Calculated Charge) if you wanted it delivered to your address.
STEP 5 - PAYMENT
Tick " Paypal" if you are paying using credit cards or Paypal itself.

Tick "COD" or "Bank Deposit" if you will pick up your order in our office, or your delivery address is in Metro Manila.

Tick "Bank Deposit" if you will deposit your payment to BDO or BPI.

Tick "Remittance, Padala, or Bayad Center" if you are sending your payment through LBC, Palawan, Cebuanna, MLuillier

STEP 6 - CONFIRM ORDER - Click this to confirm your order.
You will then received an automated E-mail Confirmation.

Another e-mail about the delivery of your orders.
STEP 7 - SEND PAYMENT RECEIPT - This only applicable if you are paying through banks and remittance centers.

Offline Buying - A dedicated Account Executive will get in touch with you if you do any of following below.
Fill the Contact form.
Call us on any of the numbers available here.

Send us an Email at hello@ccs.com.ph

Message us on Facebook.

Visit our office, click here for

address.

Note: For those who are applying to be our dealer, please send us a inquiry as stated on Offline Buying.
What makes us different from other sellers is our unparalleled customer service and optimum technical assistance. Buying any of our products online or offline, entitled you for *unlimited support (Email/Chat) while the product is under warranty.

Imagine buying a cheaper RFID Reader or Finger print Scanner or other devices from an online market place where you don't know the seller is? Countless e-mail to request support but no reply, the thing is they may not even know how the products they are selling work.

The same true when buying from an overseas seller, it maybe cheaper but how would you request for support or what if you received it defective? That would be too bad, hope you can still return your purchases.

With Competitive Card Solutions you are sure that your request for technical assistance is to be taken care of, not just by any one but by our Technical Support Engineer, expert in the product you have bought, and that we are in constant communication with the manufacturer in case your concern is not supportable in our level.

So enjoy and feel confident shopping with us. Any concern please send us an email to hello@ccs.com.ph or chat with us.
Don't just take it from us, see what our customers are saying.

Carlo Consulta rated response from Kim Joshua Guzman.
Wow! You just made our day!

" This is the second time I've been assisted by Mr. Guzman, so far all of my concern have been immediately attended and resolved, and kudos to the rest of the CCS team that assisted me , "Aibie", "Mac" , "Kim" ,"Angelica" Thanks! Sincerely, Carlo Consulta Asian Ring Point Marketing Inc. "

Dave Devera rated response from Julius Beltran.
Wow! You just made our day!

" thank you for the support muy bien! "

Selyn Flores rated response from Kim Joshua Guzman.
Wow! You just made our day!

" I really appreciate the assistance of Sir Nole and Kim Joshua. "