{"id":6537821454499,"title":"Magicard D","handle":"magicard-d-secure-id-printer","description":"\u003cp\u003e\u003cstrong\u003eMagicard D - Reliable and efficient desktop ID printing\u003c\/strong\u003e\u003cbr\u003eThe state-of-the-art Magicard D is a robust and powerful way to create secure ID cards. The Magicard D is an intelligent identity solution for: Education, governments, facilities, enterprise and payment applications.\u003cbr\u003e\u003cbr\u003e\u003cstrong\u003eKey Features.\u003c\/strong\u003e\u003c\/p\u003e\n\u003cul\u003e\n\u003cli\u003eDigital shredding\u003c\/li\u003e\n\u003cli\u003eEnhanced security\u003c\/li\u003e\n\u003cli\u003eSuperior quality\u003c\/li\u003e\n\u003cli\u003eEasy set-up\u003c\/li\u003e\n\u003cli\u003eReduced intervention\u003c\/li\u003e\n\u003cli\u003eEfficient printing\u003c\/li\u003e\n\u003cli\u003eHassle Free Updates and upgrades\u003c\/li\u003e\n\u003c\/ul\u003e\n\u003cp\u003e\u003ca title=\"Magicard D Video Presentation\" href=\"https:\/\/ccs.com.ph\/pages\/magicard-d-demo\" target=\"_blank\"\u003e\u003cstrong\u003e\u003cspan style=\"color: #ff8000;\"\u003e\u003cspan style=\"color: #ff8000;\"\u003eVideo Presentation\u003c\/span\u003e\u003c\/span\u003e\u003c\/strong\u003e\u003c\/a\u003e\u003cbr\u003e\u003cstrong\u003e\u003cspan style=\"color: #ff8000;\"\u003e\u003ca style=\"color: #ff8000;\" href=\"https:\/\/cdn.shopifycdn.net\/s\/files\/1\/2077\/8243\/files\/Magicard_D_4pp_Brochure_Issue_1.01_UK.pdf?v=1614221535\" title=\"Magicard D Brochure\" target=\"_blank\"\u003eBrochure\u003cbr\u003e\u003cbr\u003e\u003c\/a\u003e\u003c\/span\u003e\u003c\/strong\u003e\u003c\/p\u003e\n\u003c!-- split --\u003e \u003c!-- TABS --\u003e\n\u003ch5\u003eDescription\u003cbr\u003e\n\u003c\/h5\u003e\n\u003ch4\u003eSpecification\u003cbr\u003e\n\u003c\/h4\u003e\n\u003cp\u003e\u003cstrong\u003ePrint speed\u003c\/strong\u003e\u003cbr\u003eSingle sided full panel colour film: up to 23 seconds per card \/ 156 cards per hour\u003cbr\u003eSingle sided half panel colour film: up to 20 seconds per card \/ 180 cards per hour\u003cbr\u003eSingle sided monochrome film: up to 6 seconds per card \/ 620 cards per hour\u003cbr\u003e(Print speeds depend on print design and printing conditions.)\u003cbr\u003e\u003cbr\u003e\u003cstrong\u003eCard capacities\u003c\/strong\u003e\u003cbr\u003eCard input: 100\u003cbr\u003eCard output: 70\u003c\/p\u003e\n\u003cp\u003e\u003cstrong\u003eVisual security\u003c\/strong\u003e\u003cbr\u003eHoloKote®: 4 standard designs \u003cbr\u003eCustom HoloKote®: (Optional)\u003cbr\u003eHoloPatch®: (Optional)\u003cbr\u003e\u003cbr\u003e\u003cstrong\u003eEncoding security options\u003c\/strong\u003e\u003cbr\u003eMagnetic stripe encoding: HiCo and LoCo ISO 7811, JIS2.\u003cbr\u003eSmart card encoding: Contact chip, MIFARE®, DESFire® and iClass®.\u003cbr\u003eOthers available.\u003cbr\u003e\u003cbr\u003e\u003cstrong\u003eWarranty**\u003c\/strong\u003e\u003cbr\u003e2 years MagiCover Limited Warranty\u003cbr\u003eAdditional 1 year warranty extension - to be purchased at the time of printer sale.\u003c\/p\u003e\n\u003cp\u003e\u003cstrong\u003ePrint technology\u003c\/strong\u003e\u003cbr\u003eColour dye sublimation, monochrome thermal printing and rewritable technology.\u003cbr\u003e\u003cbr\u003e\u003cstrong\u003eFeed System\u003c\/strong\u003e\u003cbr\u003eManual\/Automatic\u003cbr\u003e\u003cbr\u003e\u003cstrong\u003eCard Thickness\u003c\/strong\u003e\u003cbr\u003e0.50mm to 1.27mm (20mil to 50mil)\u003cbr\u003e\u003cbr\u003e\u003cstrong\u003eConnectivity\u003c\/strong\u003e\u003cbr\u003eHigh Speed USB 2.0, USB 3.0 compatible – Type B, 10\/100 Ethernet. \u003cbr\u003eExternal Host USB Port.\u003cbr\u003e\u003cbr\u003e\u003cstrong\u003eDriver compatibility\u003c\/strong\u003e\u003cbr\u003eWin 10 \/ Win 8.1 \/ Win 8 \/ Win 7(SP1), both 32\/64 bit - Windows server 2016 (64bit) \/2012 (64 bit) \/ 2008 R2 (SP1) (64 bit) \/ 2003 R2 (SP2) (32 bit) \u003cbr\u003eMac OS X 10.9.0 upwards (Mojave OS)\u003cbr\u003eLinux with CUPS support.\u003cbr\u003e\u003cbr\u003e\u003cstrong\u003eDimensions (including feeder and stacker)\u003cbr\u003e\u003c\/strong\u003e210mm W x 251mm H x 386mm D\u003cbr\u003e8.3" W x 9.9" H x 15.2" D\u003cbr\u003e\u003cbr\u003e\u003cstrong\u003eWeight (including feeder and stacker)\u003c\/strong\u003e\u003cbr\u003e4.75kg \/10.5lb\u003cbr\u003e\u003cbr\u003e\u003cstrong\u003eOperating environment\u003c\/strong\u003e\u003cbr\u003eOffice 10°C to 30°C \/ 50°F to 85°F\u003cbr\u003e\u003cbr\u003e\u003cstrong\u003ePower source\u003c\/strong\u003e\u003cbr\u003eExternal power supply 100-240V 50-60Hz autoranging.\u003c\/p\u003e\n\u003cp\u003e\u003cstrong\u003eKEY FEATURES\u003cbr\u003e\u003cbr\u003eDigital shredding\u003c\/strong\u003e – Once data has been used in a print job, it is fragmented, rendering irrecoverable, helping to ensure the Magicard D is not a repository for data.\u003cbr\u003e\u003cbr\u003e\u003cstrong\u003eEnhanced security\u003c\/strong\u003e – The Magicard D has the ability to print an anti-fraud HoloKote® watermark on every card. It also has the ability to receive up to four anti-fraud customised HoloKotes® direct to the printer via Magicard's web tool. \u003cbr\u003e\u003cbr\u003e\u003cimg data-mce-fragment=\"1\" alt=\"\" src=\"https:\/\/cdn.shopifycdn.net\/s\/files\/1\/2077\/8243\/files\/Holokote_480x480.jpg?v=1614220076\"\u003e\u003cbr\u003e\u003cbr\u003e\u003cstrong\u003eSuperior quality\u003c\/strong\u003e – The Magicard D has a wide colour spectrum making each print vibrant and colour-rich – perfect for photographs on ID cards and a more accurate depiction of corporate logos and other images. There is also an option to upgrade the Magicard D's print quality to 600 dpi resin only\u003cbr\u003e\u003cbr\u003e\u003cstrong\u003eEasy set-up\u003c\/strong\u003e – The Magicard D integrates with an existing network infrastructure, reducing the set-up time and means little technical knowledge is required.\u003cbr\u003e\u003cbr\u003e\u003cstrong\u003eReduced intervention\u003c\/strong\u003e – The Magicard D boasts a high level of durability so the risk of failure and requirements for human intervention is greatly reduced.\u003c\/p\u003e\n\u003cp\u003e\u003cstrong\u003eEfficient printing\u003c\/strong\u003e – Each full colour card, with HoloKote® can be printed in under 23 seconds and less than six seconds for resin-only.\u003cbr\u003e\u003cbr\u003e\u003cstrong\u003eUpdates and upgrades\u003c\/strong\u003e – Magicard's robust update process allows for updates to be applied to each printer as and when they are available. Upgrades are delivered electronically to the printer via Magicard's electronic upgrade web tool.\u003c\/p\u003e\n\u003cdiv style=\"text-align: left;\"\u003e\n\u003cimg data-mce-fragment=\"1\" src=\"https:\/\/cdn.shopifycdn.net\/s\/files\/1\/2077\/8243\/files\/Clix_480x480.jpg?v=1614220508\" style=\"float: left;\" width=\"100\" height=\"100\"\u003e\u003cbr\u003eControl the Magicard D from the web browser on a phone, tablet or desktop with CLIX. Users can send a test print card, switch to hand-feed mode, set cleaning reminder preferences and be alerted when the dye-film is running low all from a mobile device or computer when the printer is connected to a network.\u003cbr\u003e\u003cimg data-mce-fragment=\"1\" src=\"https:\/\/cdn.shopifycdn.net\/s\/files\/1\/2077\/8243\/files\/Clix_2_480x480.jpg?v=1614221202\" alt=\"\"\u003e\n\u003c\/div\u003e\n\u003cdiv style=\"text-align: left;\"\u003e\u003cstrong\u003eThe Magicard D is an intelligent identity solution for: Education, governments, facilities, enterprise and payment applications.\u003cbr\u003e\u003cimg data-mce-fragment=\"1\" src=\"https:\/\/cdn.shopifycdn.net\/s\/files\/1\/2077\/8243\/files\/Security_feature_1_480x480.jpg?v=1614221360\" alt=\"\" width=\"513\" height=\"233\"\u003e\u003c\/strong\u003e\u003c\/div\u003e\n\u003ch5\u003eWhat's in the box?\u003cbr\u003e\n\u003c\/h5\u003e\n\u003cp\u003e\u003cstrong\u003eWhat's in the box?\u003cbr\u003e\u003c\/strong\u003e\u003c\/p\u003e\n\u003cul\u003e\n\u003cli\u003eMagicard D Card Printer\u003c\/li\u003e\n\u003cli\u003e\u003ca href=\"https:\/\/ccs.com.ph\/collections\/magicard-d\/products\/magicard-mz300ymcko-300-shot-colour-film?variant=40820990148771\"\u003eYMCKO 300 Shots Ribbon x 1 Roll\u003c\/a\u003e\u003c\/li\u003e\n\u003cli\u003e\u003ca href=\"https:\/\/ccs.com.ph\/collections\/magicard-d\/products\/ccs-blank-pvc-card-0-76mm-pack-by-100?variant=41039391305\"\u003e0.76MM White PVC Cards x 300 pcs\u003c\/a\u003e\u003c\/li\u003e\n\u003cli\u003e\u003ca href=\"https:\/\/ccs.com.ph\/collections\/id-issuance-softwares\/products\/cardexchange-producer-premium-edition?variant=42066346313\" target=\"_blank\"\u003eCardExchange Premium ID Production Software x 1 License\u003c\/a\u003e\u003c\/li\u003e\n\u003cli\u003e\u003ca href=\"https:\/\/ccs.com.ph\/blogs\/blogs\/what-is-holokote\" target=\"_blank\"\u003eAnti-Fraud Holokote, Customize to your Logo x 1 License\u003c\/a\u003e\u003c\/li\u003e\n\u003cli\u003eTraining and Set up\u003c\/li\u003e\n\u003cli\u003eUnlimited Technical Support\u003c\/li\u003e\n\u003cli\u003eFree Nationwide Shipping - if ordered online\u003c\/li\u003e\n\u003c\/ul\u003e\n\u003ch5\u003eReviews\u003cbr\u003e\n\u003c\/h5\u003e\n\u003cp\u003eContent for tab 3.\u003c\/p\u003e\n\u003c!-- \/TABS --\u003e \u003cbr\u003e \u003cbr\u003e\n\u003cdiv style=\"text-align: left;\"\u003e\n\u003cstrong\u003e\u003c\/strong\u003e\u003cbr\u003e\n\u003c\/div\u003e\n\u003cdiv style=\"text-align: left;\"\u003e\u003c\/div\u003e\n\u003c!-- \/TABS --\u003e","published_at":"2021-02-25T09:41:31+08:00","created_at":"2021-02-25T09:30:37+08:00","vendor":"Magicard","type":"ID Printer","tags":["BRAND_MAGICARD","TECHNOLOGY_DIRECT TO CARD"],"price":7900000,"price_min":7900000,"price_max":8900000,"available":true,"price_varies":true,"compare_at_price":12400000,"compare_at_price_min":12400000,"compare_at_price_max":13400000,"compare_at_price_varies":true,"variants":[{"id":39255888986275,"title":"Single sided card printer","option1":"Single sided card printer","option2":null,"option3":null,"sku":"4500-0001\/4","requires_shipping":true,"taxable":true,"featured_image":null,"available":true,"name":"Magicard D - Single sided card printer","public_title":"Single sided card printer","options":["Single sided card printer"],"price":7900000,"weight":8000,"compare_at_price":12400000,"inventory_quantity":25,"inventory_management":"shopify","inventory_policy":"continue","barcode":"","requires_selling_plan":false,"selling_plan_allocations":[]},{"id":39255889019043,"title":"Dual sided card printer","option1":"Dual sided card printer","option2":null,"option3":null,"sku":"4500-0021\/4","requires_shipping":true,"taxable":true,"featured_image":null,"available":true,"name":"Magicard D - Dual sided card printer","public_title":"Dual sided card printer","options":["Dual sided card printer"],"price":8900000,"weight":8000,"compare_at_price":13400000,"inventory_quantity":-14,"inventory_management":"shopify","inventory_policy":"continue","barcode":"","requires_selling_plan":false,"selling_plan_allocations":[]}],"images":["\/\/cdn.shopify.com\/s\/files\/1\/2077\/8243\/products\/MagicardD_Front.jpg?v=1614219040","\/\/cdn.shopify.com\/s\/files\/1\/2077\/8243\/products\/MagicardD_Left.jpg?v=1673252752","\/\/cdn.shopify.com\/s\/files\/1\/2077\/8243\/products\/MagicardD_right.jpg?v=1673252752","\/\/cdn.shopify.com\/s\/files\/1\/2077\/8243\/products\/Ads-PHOTO-MAGICARD-D-Black-2.jpg?v=1673252752"],"featured_image":"\/\/cdn.shopify.com\/s\/files\/1\/2077\/8243\/products\/MagicardD_Front.jpg?v=1614219040","options":["Configuration"],"media":[{"alt":null,"id":20179424084131,"position":1,"preview_image":{"aspect_ratio":1.145,"height":1100,"width":1259,"src":"https:\/\/cdn.shopify.com\/s\/files\/1\/2077\/8243\/products\/MagicardD_Front.jpg?v=1614219040"},"aspect_ratio":1.145,"height":1100,"media_type":"image","src":"https:\/\/cdn.shopify.com\/s\/files\/1\/2077\/8243\/products\/MagicardD_Front.jpg?v=1614219040","width":1259},{"alt":null,"id":28861970776227,"position":2,"preview_image":{"aspect_ratio":1.333,"height":360,"width":480,"src":"https:\/\/cdn.shopify.com\/s\/files\/1\/2077\/8243\/products\/hqdefault_b8b5771a-c0c9-4463-a9f9-c04d91039dec.jpg?v=1673252718"},"aspect_ratio":1.77,"external_id":"tNVoimqhQBY","host":"youtube","media_type":"external_video"},{"alt":null,"id":20179539099811,"position":3,"preview_image":{"aspect_ratio":1.416,"height":1120,"width":1586,"src":"https:\/\/cdn.shopify.com\/s\/files\/1\/2077\/8243\/products\/MagicardD_Left.jpg?v=1673252752"},"aspect_ratio":1.416,"height":1120,"media_type":"image","src":"https:\/\/cdn.shopify.com\/s\/files\/1\/2077\/8243\/products\/MagicardD_Left.jpg?v=1673252752","width":1586},{"alt":null,"id":20179540246691,"position":4,"preview_image":{"aspect_ratio":1.407,"height":1118,"width":1573,"src":"https:\/\/cdn.shopify.com\/s\/files\/1\/2077\/8243\/products\/MagicardD_right.jpg?v=1673252752"},"aspect_ratio":1.407,"height":1118,"media_type":"image","src":"https:\/\/cdn.shopify.com\/s\/files\/1\/2077\/8243\/products\/MagicardD_right.jpg?v=1673252752","width":1573},{"alt":null,"id":25337405079715,"position":5,"preview_image":{"aspect_ratio":1.0,"height":1500,"width":1500,"src":"https:\/\/cdn.shopify.com\/s\/files\/1\/2077\/8243\/products\/Ads-PHOTO-MAGICARD-D-Black-2.jpg?v=1673252752"},"aspect_ratio":1.0,"height":1500,"media_type":"image","src":"https:\/\/cdn.shopify.com\/s\/files\/1\/2077\/8243\/products\/Ads-PHOTO-MAGICARD-D-Black-2.jpg?v=1673252752","width":1500}],"requires_selling_plan":false,"selling_plan_groups":[],"content":"\u003cp\u003e\u003cstrong\u003eMagicard D - Reliable and efficient desktop ID printing\u003c\/strong\u003e\u003cbr\u003eThe state-of-the-art Magicard D is a robust and powerful way to create secure ID cards. The Magicard D is an intelligent identity solution for: Education, governments, facilities, enterprise and payment applications.\u003cbr\u003e\u003cbr\u003e\u003cstrong\u003eKey Features.\u003c\/strong\u003e\u003c\/p\u003e\n\u003cul\u003e\n\u003cli\u003eDigital shredding\u003c\/li\u003e\n\u003cli\u003eEnhanced security\u003c\/li\u003e\n\u003cli\u003eSuperior quality\u003c\/li\u003e\n\u003cli\u003eEasy set-up\u003c\/li\u003e\n\u003cli\u003eReduced intervention\u003c\/li\u003e\n\u003cli\u003eEfficient printing\u003c\/li\u003e\n\u003cli\u003eHassle Free Updates and upgrades\u003c\/li\u003e\n\u003c\/ul\u003e\n\u003cp\u003e\u003ca title=\"Magicard D Video Presentation\" href=\"https:\/\/ccs.com.ph\/pages\/magicard-d-demo\" target=\"_blank\"\u003e\u003cstrong\u003e\u003cspan style=\"color: #ff8000;\"\u003e\u003cspan style=\"color: #ff8000;\"\u003eVideo Presentation\u003c\/span\u003e\u003c\/span\u003e\u003c\/strong\u003e\u003c\/a\u003e\u003cbr\u003e\u003cstrong\u003e\u003cspan style=\"color: #ff8000;\"\u003e\u003ca style=\"color: #ff8000;\" href=\"https:\/\/cdn.shopifycdn.net\/s\/files\/1\/2077\/8243\/files\/Magicard_D_4pp_Brochure_Issue_1.01_UK.pdf?v=1614221535\" title=\"Magicard D Brochure\" target=\"_blank\"\u003eBrochure\u003cbr\u003e\u003cbr\u003e\u003c\/a\u003e\u003c\/span\u003e\u003c\/strong\u003e\u003c\/p\u003e\n\u003c!-- split --\u003e \u003c!-- TABS --\u003e\n\u003ch5\u003eDescription\u003cbr\u003e\n\u003c\/h5\u003e\n\u003ch4\u003eSpecification\u003cbr\u003e\n\u003c\/h4\u003e\n\u003cp\u003e\u003cstrong\u003ePrint speed\u003c\/strong\u003e\u003cbr\u003eSingle sided full panel colour film: up to 23 seconds per card \/ 156 cards per hour\u003cbr\u003eSingle sided half panel colour film: up to 20 seconds per card \/ 180 cards per hour\u003cbr\u003eSingle sided monochrome film: up to 6 seconds per card \/ 620 cards per hour\u003cbr\u003e(Print speeds depend on print design and printing conditions.)\u003cbr\u003e\u003cbr\u003e\u003cstrong\u003eCard capacities\u003c\/strong\u003e\u003cbr\u003eCard input: 100\u003cbr\u003eCard output: 70\u003c\/p\u003e\n\u003cp\u003e\u003cstrong\u003eVisual security\u003c\/strong\u003e\u003cbr\u003eHoloKote®: 4 standard designs \u003cbr\u003eCustom HoloKote®: (Optional)\u003cbr\u003eHoloPatch®: (Optional)\u003cbr\u003e\u003cbr\u003e\u003cstrong\u003eEncoding security options\u003c\/strong\u003e\u003cbr\u003eMagnetic stripe encoding: HiCo and LoCo ISO 7811, JIS2.\u003cbr\u003eSmart card encoding: Contact chip, MIFARE®, DESFire® and iClass®.\u003cbr\u003eOthers available.\u003cbr\u003e\u003cbr\u003e\u003cstrong\u003eWarranty**\u003c\/strong\u003e\u003cbr\u003e2 years MagiCover Limited Warranty\u003cbr\u003eAdditional 1 year warranty extension - to be purchased at the time of printer sale.\u003c\/p\u003e\n\u003cp\u003e\u003cstrong\u003ePrint technology\u003c\/strong\u003e\u003cbr\u003eColour dye sublimation, monochrome thermal printing and rewritable technology.\u003cbr\u003e\u003cbr\u003e\u003cstrong\u003eFeed System\u003c\/strong\u003e\u003cbr\u003eManual\/Automatic\u003cbr\u003e\u003cbr\u003e\u003cstrong\u003eCard Thickness\u003c\/strong\u003e\u003cbr\u003e0.50mm to 1.27mm (20mil to 50mil)\u003cbr\u003e\u003cbr\u003e\u003cstrong\u003eConnectivity\u003c\/strong\u003e\u003cbr\u003eHigh Speed USB 2.0, USB 3.0 compatible – Type B, 10\/100 Ethernet. \u003cbr\u003eExternal Host USB Port.\u003cbr\u003e\u003cbr\u003e\u003cstrong\u003eDriver compatibility\u003c\/strong\u003e\u003cbr\u003eWin 10 \/ Win 8.1 \/ Win 8 \/ Win 7(SP1), both 32\/64 bit - Windows server 2016 (64bit) \/2012 (64 bit) \/ 2008 R2 (SP1) (64 bit) \/ 2003 R2 (SP2) (32 bit) \u003cbr\u003eMac OS X 10.9.0 upwards (Mojave OS)\u003cbr\u003eLinux with CUPS support.\u003cbr\u003e\u003cbr\u003e\u003cstrong\u003eDimensions (including feeder and stacker)\u003cbr\u003e\u003c\/strong\u003e210mm W x 251mm H x 386mm D\u003cbr\u003e8.3" W x 9.9" H x 15.2" D\u003cbr\u003e\u003cbr\u003e\u003cstrong\u003eWeight (including feeder and stacker)\u003c\/strong\u003e\u003cbr\u003e4.75kg \/10.5lb\u003cbr\u003e\u003cbr\u003e\u003cstrong\u003eOperating environment\u003c\/strong\u003e\u003cbr\u003eOffice 10°C to 30°C \/ 50°F to 85°F\u003cbr\u003e\u003cbr\u003e\u003cstrong\u003ePower source\u003c\/strong\u003e\u003cbr\u003eExternal power supply 100-240V 50-60Hz autoranging.\u003c\/p\u003e\n\u003cp\u003e\u003cstrong\u003eKEY FEATURES\u003cbr\u003e\u003cbr\u003eDigital shredding\u003c\/strong\u003e – Once data has been used in a print job, it is fragmented, rendering irrecoverable, helping to ensure the Magicard D is not a repository for data.\u003cbr\u003e\u003cbr\u003e\u003cstrong\u003eEnhanced security\u003c\/strong\u003e – The Magicard D has the ability to print an anti-fraud HoloKote® watermark on every card. It also has the ability to receive up to four anti-fraud customised HoloKotes® direct to the printer via Magicard's web tool. \u003cbr\u003e\u003cbr\u003e\u003cimg data-mce-fragment=\"1\" alt=\"\" src=\"https:\/\/cdn.shopifycdn.net\/s\/files\/1\/2077\/8243\/files\/Holokote_480x480.jpg?v=1614220076\"\u003e\u003cbr\u003e\u003cbr\u003e\u003cstrong\u003eSuperior quality\u003c\/strong\u003e – The Magicard D has a wide colour spectrum making each print vibrant and colour-rich – perfect for photographs on ID cards and a more accurate depiction of corporate logos and other images. There is also an option to upgrade the Magicard D's print quality to 600 dpi resin only\u003cbr\u003e\u003cbr\u003e\u003cstrong\u003eEasy set-up\u003c\/strong\u003e – The Magicard D integrates with an existing network infrastructure, reducing the set-up time and means little technical knowledge is required.\u003cbr\u003e\u003cbr\u003e\u003cstrong\u003eReduced intervention\u003c\/strong\u003e – The Magicard D boasts a high level of durability so the risk of failure and requirements for human intervention is greatly reduced.\u003c\/p\u003e\n\u003cp\u003e\u003cstrong\u003eEfficient printing\u003c\/strong\u003e – Each full colour card, with HoloKote® can be printed in under 23 seconds and less than six seconds for resin-only.\u003cbr\u003e\u003cbr\u003e\u003cstrong\u003eUpdates and upgrades\u003c\/strong\u003e – Magicard's robust update process allows for updates to be applied to each printer as and when they are available. Upgrades are delivered electronically to the printer via Magicard's electronic upgrade web tool.\u003c\/p\u003e\n\u003cdiv style=\"text-align: left;\"\u003e\n\u003cimg data-mce-fragment=\"1\" src=\"https:\/\/cdn.shopifycdn.net\/s\/files\/1\/2077\/8243\/files\/Clix_480x480.jpg?v=1614220508\" style=\"float: left;\" width=\"100\" height=\"100\"\u003e\u003cbr\u003eControl the Magicard D from the web browser on a phone, tablet or desktop with CLIX. Users can send a test print card, switch to hand-feed mode, set cleaning reminder preferences and be alerted when the dye-film is running low all from a mobile device or computer when the printer is connected to a network.\u003cbr\u003e\u003cimg data-mce-fragment=\"1\" src=\"https:\/\/cdn.shopifycdn.net\/s\/files\/1\/2077\/8243\/files\/Clix_2_480x480.jpg?v=1614221202\" alt=\"\"\u003e\n\u003c\/div\u003e\n\u003cdiv style=\"text-align: left;\"\u003e\u003cstrong\u003eThe Magicard D is an intelligent identity solution for: Education, governments, facilities, enterprise and payment applications.\u003cbr\u003e\u003cimg data-mce-fragment=\"1\" src=\"https:\/\/cdn.shopifycdn.net\/s\/files\/1\/2077\/8243\/files\/Security_feature_1_480x480.jpg?v=1614221360\" alt=\"\" width=\"513\" height=\"233\"\u003e\u003c\/strong\u003e\u003c\/div\u003e\n\u003ch5\u003eWhat's in the box?\u003cbr\u003e\n\u003c\/h5\u003e\n\u003cp\u003e\u003cstrong\u003eWhat's in the box?\u003cbr\u003e\u003c\/strong\u003e\u003c\/p\u003e\n\u003cul\u003e\n\u003cli\u003eMagicard D Card Printer\u003c\/li\u003e\n\u003cli\u003e\u003ca href=\"https:\/\/ccs.com.ph\/collections\/magicard-d\/products\/magicard-mz300ymcko-300-shot-colour-film?variant=40820990148771\"\u003eYMCKO 300 Shots Ribbon x 1 Roll\u003c\/a\u003e\u003c\/li\u003e\n\u003cli\u003e\u003ca href=\"https:\/\/ccs.com.ph\/collections\/magicard-d\/products\/ccs-blank-pvc-card-0-76mm-pack-by-100?variant=41039391305\"\u003e0.76MM White PVC Cards x 300 pcs\u003c\/a\u003e\u003c\/li\u003e\n\u003cli\u003e\u003ca href=\"https:\/\/ccs.com.ph\/collections\/id-issuance-softwares\/products\/cardexchange-producer-premium-edition?variant=42066346313\" target=\"_blank\"\u003eCardExchange Premium ID Production Software x 1 License\u003c\/a\u003e\u003c\/li\u003e\n\u003cli\u003e\u003ca href=\"https:\/\/ccs.com.ph\/blogs\/blogs\/what-is-holokote\" target=\"_blank\"\u003eAnti-Fraud Holokote, Customize to your Logo x 1 License\u003c\/a\u003e\u003c\/li\u003e\n\u003cli\u003eTraining and Set up\u003c\/li\u003e\n\u003cli\u003eUnlimited Technical Support\u003c\/li\u003e\n\u003cli\u003eFree Nationwide Shipping - if ordered online\u003c\/li\u003e\n\u003c\/ul\u003e\n\u003ch5\u003eReviews\u003cbr\u003e\n\u003c\/h5\u003e\n\u003cp\u003eContent for tab 3.\u003c\/p\u003e\n\u003c!-- \/TABS --\u003e \u003cbr\u003e \u003cbr\u003e\n\u003cdiv style=\"text-align: left;\"\u003e\n\u003cstrong\u003e\u003c\/strong\u003e\u003cbr\u003e\n\u003c\/div\u003e\n\u003cdiv style=\"text-align: left;\"\u003e\u003c\/div\u003e\n\u003c!-- \/TABS --\u003e"}
Magicard D
Specification

Print speed
Single sided full panel colour film: up to 23 seconds per card / 156 cards per hour
Single sided half panel colour film: up to 20 seconds per card / 180 cards per hour
Single sided monochrome film: up to 6 seconds per card / 620 cards per hour
(Print speeds depend on print design and printing conditions.)

Card capacities
Card input: 100
Card output: 70
Visual security
HoloKote®: 4 standard designs
Custom HoloKote®: (Optional)
HoloPatch®: (Optional)

Encoding security options
Magnetic stripe encoding: HiCo and LoCo ISO 7811, JIS2.
Smart card encoding: Contact chip, MIFARE®, DESFire® and iClass®.
Others available.

Warranty**
2 years MagiCover Limited Warranty
Additional 1 year warranty extension - to be purchased at the time of printer sale.
Print technology
Colour dye sublimation, monochrome thermal printing and rewritable technology.

Feed System
Manual/Automatic

Card Thickness
0.50mm to 1.27mm (20mil to 50mil)

Connectivity
High Speed USB 2.0, USB 3.0 compatible – Type B, 10/100 Ethernet.
External Host USB Port.

Driver compatibility
Win 10 / Win 8.1 / Win 8 / Win 7(SP1), both 32/64 bit - Windows server 2016 (64bit) /2012 (64 bit) / 2008 R2 (SP1) (64 bit) / 2003 R2 (SP2) (32 bit)
Mac OS X 10.9.0 upwards (Mojave OS)
Linux with CUPS support.

Dimensions (including feeder and stacker)
210mm W x 251mm H x 386mm D
8.3" W x 9.9" H x 15.2" D

Weight (including feeder and stacker)
4.75kg /10.5lb

Operating environment
Office 10°C to 30°C / 50°F to 85°F

Power source
External power supply 100-240V 50-60Hz autoranging.
KEY FEATURES

Digital shredding – Once data has been used in a print job, it is fragmented, rendering irrecoverable, helping to ensure the Magicard D is not a repository for data.

Enhanced security – The Magicard D has the ability to print an anti-fraud HoloKote® watermark on every card. It also has the ability to receive up to four anti-fraud customised HoloKotes® direct to the printer via Magicard's web tool.




Superior quality – The Magicard D has a wide colour spectrum making each print vibrant and colour-rich – perfect for photographs on ID cards and a more accurate depiction of corporate logos and other images. There is also an option to upgrade the Magicard D's print quality to 600 dpi resin only

Easy set-up – The Magicard D integrates with an existing network infrastructure, reducing the set-up time and means little technical knowledge is required.

Reduced intervention – The Magicard D boasts a high level of durability so the risk of failure and requirements for human intervention is greatly reduced.
Efficient printing – Each full colour card, with HoloKote® can be printed in under 23 seconds and less than six seconds for resin-only.

Updates and upgrades – Magicard's robust update process allows for updates to be applied to each printer as and when they are available. Upgrades are delivered electronically to the printer via Magicard's electronic upgrade web tool.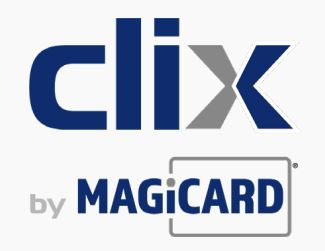 Control the Magicard D from the web browser on a phone, tablet or desktop with CLIX. Users can send a test print card, switch to hand-feed mode, set cleaning reminder preferences and be alerted when the dye-film is running low all from a mobile device or computer when the printer is connected to a network.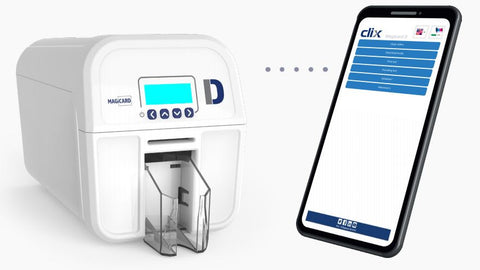 The Magicard D is an intelligent identity solution for: Education, governments, facilities, enterprise and payment applications.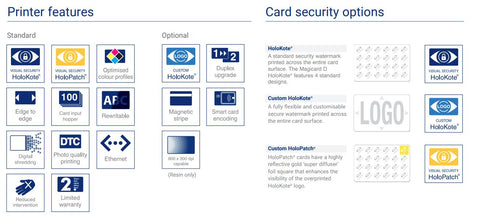 What's in the box?

What's in the box?

Magicard D Card Printer
Training and Set up
Unlimited Technical Support
Free Nationwide Shipping - if ordered online
Reviews

Content for tab 3.
You have two convenient ways to buy our products.

Online - Easy, Quick and Secure.

Offline - Dedicated Account Executive to assist you through.

Online buying steps.
STEP 1 - ADD TO CART
Choose the item you are interested.

Click "Add to cart"  to place your selection in the cart.
STEP 2 - CHECK OUT

Click "Continue shopping" if you are adding more products to your cart.

Click "Check out" if you are ready to proceed buying.
STEP 3 - YOUR INFORMATION

Fill in the customer information form.
STEP 4 - SHIPPING
Tick "Office pick up" if you will visit our office (free) to pick up your order.

Tick "Ship to my Address" (Auto Calculated Charge) if you wanted it delivered to your address.
STEP 5 - PAYMENT
Tick " Paypal" if you are paying using credit cards or Paypal itself.

Tick "COD" or "Bank Deposit" if you will pick up your order in our office, or your delivery address is in Metro Manila.

Tick "Bank Deposit" if you will deposit your payment to BDO or BPI.

Tick "Remittance, Padala, or Bayad Center" if you are sending your payment through LBC, Palawan, Cebuanna, MLuillier

STEP 6 - CONFIRM ORDER - Click this to confirm your order.
You will then received an automated E-mail Confirmation.

Another e-mail about the delivery of your orders.
STEP 7 - SEND PAYMENT RECEIPT - This only applicable if you are paying through banks and remittance centers.

Offline Buying - A dedicated Account Executive will get in touch with you if you do any of following below.
Fill the Contact form.
Call us on any of the numbers available here.

Send us an Email at hello@ccs.com.ph

Message us on Facebook.

Visit our office, click here for

address.

Note: For those who are applying to be our dealer, please send us a inquiry as stated on Offline Buying.
What makes us different from other sellers is our unparalleled customer service and optimum technical assistance. Buying any of our products online or offline, entitled you for *unlimited support (Email/Chat) while the product is under warranty.

Imagine buying a cheaper RFID Reader or Finger print Scanner or other devices from an online market place where you don't know the seller is? Countless e-mail to request support but no reply, the thing is they may not even know how the products they are selling work.

The same true when buying from an overseas seller, it maybe cheaper but how would you request for support or what if you received it defective? That would be too bad, hope you can still return your purchases.

With Competitive Card Solutions you are sure that your request for technical assistance is to be taken care of, not just by any one but by our Technical Support Engineer, expert in the product you have bought, and that we are in constant communication with the manufacturer in case your concern is not supportable in our level.

So enjoy and feel confident shopping with us. Any concern please send us an email to hello@ccs.com.ph or chat with us.
Don't just take it from us, see what our customers are saying.

Carlo Consulta rated response from Kim Joshua Guzman.
Wow! You just made our day!

" This is the second time I've been assisted by Mr. Guzman, so far all of my concern have been immediately attended and resolved, and kudos to the rest of the CCS team that assisted me , "Aibie", "Mac" , "Kim" ,"Angelica" Thanks! Sincerely, Carlo Consulta Asian Ring Point Marketing Inc. "

Dave Devera rated response from Julius Beltran.
Wow! You just made our day!

" thank you for the support muy bien! "

Selyn Flores rated response from Kim Joshua Guzman.
Wow! You just made our day!

" I really appreciate the assistance of Sir Nole and Kim Joshua. "