{"id":10103549577,"title":"Magicard Trust ID Software Pro Version","handle":"magicard-trust-id-software-pro-version","description":"\u003cp\u003eMagicard Trust ID Software Pro Version Enterprise edition with extended database tools, unlimited registrations and multiple card issuance.\u003c\/p\u003e\n\u003cp\u003e\u003cstrong\u003eFeatures:\u003c\/strong\u003e\u003c\/p\u003e\n\u003cul\u003e\n\u003cli\u003eUnlimited\/multiple internal databases\u003c\/li\u003e\n\u003cli\u003eConditional elements and layers\u003cbr\u003e for multiple option card projects\u003c\/li\u003e\n\u003cli\u003eDrag and drop card builder\u003c\/li\u003e\n\u003cli\u003ePredefined\/custom templates\u003c\/li\u003e\n\u003cli\u003eMagnetic stripe encoding\u003c\/li\u003e\n\u003cli\u003eSupported system: Windows®\u003c\/li\u003e\n\u003c\/ul\u003e\n\u003ch4\u003eCreate ID cards in a few clicks\u003c\/h4\u003e\n\u003cp\u003eTrustID is quick and easy to manage. Drag and drop interfaces, point and click data entry and real-time card previews enable you to focus on your people not your software, so you'll be printing professional ID cards in no time.\u003c\/p\u003e\n\u003ch2\u003eNo design or database knowledge required\u003c\/h2\u003e\n\u003cp\u003eWith TrustID, you won't spend all day designing badges. Drag and drop to build, no complex menus or training required. Integrated backgrounds and dynamic objects let you reproduce a card in seconds, or create one that's all your own.\u003c\/p\u003e\n\u003chr\u003e\n\u003cp\u003e\u003cimg class=\"alignright wp-image-8459\" src=\"https:\/\/7c92a4a8e3a106e05d43-44c6dbd10abb8d75d9ea7d26f98edb6f.ssl.cf3.rackcdn.com\/content\/uploads\/500x350px-any-printer.jpg\" alt=\"500x350px any printer\" srcset=\"https:\/\/7c92a4a8e3a106e05d43-44c6dbd10abb8d75d9ea7d26f98edb6f.ssl.cf3.rackcdn.com\/content\/uploads\/500x350px-any-printer.jpg 500w, https:\/\/7c92a4a8e3a106e05d43-44c6dbd10abb8d75d9ea7d26f98edb6f.ssl.cf3.rackcdn.com\/content\/uploads\/500x350px-any-printer-300x150.jpg 300w\" sizes=\"(max-width: 400px) 100vw, 400px\" width=\"400\" height=\"200\"\u003e\u003c\/p\u003e\n\u003ch2\u003eTrustID works with any printer, any card\u003c\/h2\u003e\n\u003cp\u003eTrustID is engineered to work with any ID card printer. Text is crisp and images are vibrant. The software can also be used to encode magnetic stripe cards.\u003c\/p\u003e\n\u003chr\u003e\n\u003cp\u003e\u003cimg class=\"alignright wp-image-8442\" src=\"https:\/\/7c92a4a8e3a106e05d43-44c6dbd10abb8d75d9ea7d26f98edb6f.ssl.cf3.rackcdn.com\/content\/uploads\/500x350px-barcodes-1.jpg\" alt=\"500x350px barcodes 1\" srcset=\"https:\/\/7c92a4a8e3a106e05d43-44c6dbd10abb8d75d9ea7d26f98edb6f.ssl.cf3.rackcdn.com\/content\/uploads\/500x350px-barcodes-1.jpg 500w, https:\/\/7c92a4a8e3a106e05d43-44c6dbd10abb8d75d9ea7d26f98edb6f.ssl.cf3.rackcdn.com\/content\/uploads\/500x350px-barcodes-1-300x143.jpg 300w\" sizes=\"(max-width: 400px) 100vw, 400px\" width=\"400\" height=\"190\"\u003e\u003c\/p\u003e\n\u003ch2\u003eCreate dynamic QR codes and barcodes\u003c\/h2\u003e\n\u003cp\u003eFull barcode support comes as standard with every edition. TrustID dynamically generates more than 60 types of barcodes including QR codes, Code 39 and UPC.\u003c\/p\u003e\n\u003chr\u003e\n\u003cp\u003e\u003cimg class=\"alignright wp-image-8415\" src=\"https:\/\/7c92a4a8e3a106e05d43-44c6dbd10abb8d75d9ea7d26f98edb6f.ssl.cf3.rackcdn.com\/content\/uploads\/500x350px-camera-support2.jpg\" alt=\"500x350px camera support2\" srcset=\"https:\/\/7c92a4a8e3a106e05d43-44c6dbd10abb8d75d9ea7d26f98edb6f.ssl.cf3.rackcdn.com\/content\/uploads\/500x350px-camera-support2.jpg 500w, https:\/\/7c92a4a8e3a106e05d43-44c6dbd10abb8d75d9ea7d26f98edb6f.ssl.cf3.rackcdn.com\/content\/uploads\/500x350px-camera-support2-300x210.jpg 300w\" sizes=\"(max-width: 400px) 100vw, 400px\" width=\"400\" height=\"280\"\u003e\u003c\/p\u003e\n\u003ch2\u003eAdvanced camera and asset support\u003c\/h2\u003e\n\u003cdiv class=\"description\"\u003e\n\u003cp\u003eCapture and edit photos, fingerprints and signatures without leaving the program. Use your webcam or digital camera directly from TrustID to help you get the perfect shot every time.\u003c\/p\u003e\n\u003chr\u003e\n\u003cp\u003e\u003cimg class=\"alignright wp-image-8664\" src=\"https:\/\/7c92a4a8e3a106e05d43-44c6dbd10abb8d75d9ea7d26f98edb6f.ssl.cf3.rackcdn.com\/content\/uploads\/500x350px-Live-preview-Pronto.jpg\" alt=\"500x350px Live preview Pronto\" srcset=\"https:\/\/7c92a4a8e3a106e05d43-44c6dbd10abb8d75d9ea7d26f98edb6f.ssl.cf3.rackcdn.com\/content\/uploads\/500x350px-Live-preview-Pronto.jpg 500w, https:\/\/7c92a4a8e3a106e05d43-44c6dbd10abb8d75d9ea7d26f98edb6f.ssl.cf3.rackcdn.com\/content\/uploads\/500x350px-Live-preview-Pronto-300x185.jpg 300w\" sizes=\"(max-width: 400px) 100vw, 400px\" width=\"400\" height=\"247\"\u003e\u003c\/p\u003e\n\u003ch2\u003eSee a live preview of every card\u003c\/h2\u003e\n\u003cp\u003eTrustID gives a real time preview of every card during data entry so what you see is what you get. TrustID also monitors your connected printers in real time, so you know how many cards have printed, prints remaining, and when a printer needs to be cleaned.\u003c\/p\u003e\n\u003ch2\u003eCompare TrustID editions\u003c\/h2\u003e\n\u003cdiv class=\"table-wrapper\"\u003e\n\u003ctable class=\"specification-table\" cellspacing=\"0\"\u003e\n\u003ccolgroup\u003e \u003ccol class=\"spec-label\"\u003e \u003ccol class=\"spec-classic\"\u003e \u003ccol class=\"spec-pro\"\u003e \u003ccol class=\"spec-prosmart\"\u003e \u003c\/colgroup\u003e\n\u003cthead\u003e\n\u003ctr class=\"top-heading\"\u003e\n\u003cth\u003e \u003c\/th\u003e\n\u003cth\u003eClassic\u003c\/th\u003e\n\u003cth\u003ePro\u003c\/th\u003e\n\u003cth\u003ePro Smart\u003c\/th\u003e\n\u003c\/tr\u003e\n\u003c\/thead\u003e\n\u003ctbody\u003e\n\u003ctr class=\"group-heading\"\u003e\n\u003cth colspan=\"4\"\u003eBadge design\u003c\/th\u003e\n\u003c\/tr\u003e\n\u003ctr class=\"odd\"\u003e\n\u003ctd\u003e\u003cspan\u003eIssues plastic badges and plastic ID cards\u003c\/span\u003e\u003c\/td\u003e\n\u003ctd\u003e\u003cspan\u003e\u003cabbr class=\"yes\" title=\"Yes\"\u003e●\u003c\/abbr\u003e\u003c\/span\u003e\u003c\/td\u003e\n\u003ctd\u003e\u003cspan\u003e\u003cabbr class=\"yes\" title=\"Yes\"\u003e●\u003c\/abbr\u003e\u003c\/span\u003e\u003c\/td\u003e\n\u003ctd\u003e\u003cspan\u003e\u003cabbr class=\"yes\" title=\"Yes\"\u003e●\u003c\/abbr\u003e\u003c\/span\u003e\u003c\/td\u003e\n\u003c\/tr\u003e\n\u003ctr class=\"\"\u003e\n\u003ctd\u003e\u003cspan\u003eDrag and drop card designer\u003c\/span\u003e\u003c\/td\u003e\n\u003ctd\u003e\u003cspan\u003e\u003cabbr class=\"yes\" title=\"Yes\"\u003e●\u003c\/abbr\u003e\u003c\/span\u003e\u003c\/td\u003e\n\u003ctd\u003e\u003cspan\u003e\u003cabbr class=\"yes\" title=\"Yes\"\u003e●\u003c\/abbr\u003e\u003c\/span\u003e\u003c\/td\u003e\n\u003ctd\u003e\u003cspan\u003e\u003cabbr class=\"yes\" title=\"Yes\"\u003e●\u003c\/abbr\u003e\u003c\/span\u003e\u003c\/td\u003e\n\u003c\/tr\u003e\n\u003ctr class=\"odd\"\u003e\n\u003ctd\u003e\u003cspan\u003eConditional elements and layers\u003c\/span\u003e\u003c\/td\u003e\n\u003ctd\u003e\u003cspan\u003e\u003cabbr class=\"yes\" title=\"Yes\"\u003e●\u003c\/abbr\u003e\u003c\/span\u003e\u003c\/td\u003e\n\u003ctd\u003e\u003cspan\u003e\u003cabbr class=\"yes\" title=\"Yes\"\u003e●\u003c\/abbr\u003e\u003c\/span\u003e\u003c\/td\u003e\n\u003ctd\u003e\u003cspan\u003e\u003cabbr class=\"yes\" title=\"Yes\"\u003e●\u003c\/abbr\u003e\u003c\/span\u003e\u003c\/td\u003e\n\u003c\/tr\u003e\n\u003ctr class=\"\"\u003e\n\u003ctd\u003e\u003cspan\u003eRich text formatting\u003c\/span\u003e\u003c\/td\u003e\n\u003ctd\u003e\u003cspan\u003e\u003cabbr class=\"yes\" title=\"Yes\"\u003e●\u003c\/abbr\u003e\u003c\/span\u003e\u003c\/td\u003e\n\u003ctd\u003e\u003cspan\u003e\u003cabbr class=\"yes\" title=\"Yes\"\u003e●\u003c\/abbr\u003e\u003c\/span\u003e\u003c\/td\u003e\n\u003ctd\u003e\u003cspan\u003e\u003cabbr class=\"yes\" title=\"Yes\"\u003e●\u003c\/abbr\u003e\u003c\/span\u003e\u003c\/td\u003e\n\u003c\/tr\u003e\n\u003ctr class=\"odd\"\u003e\n\u003ctd\u003e\u003cspan\u003ePhoto-capture and editing tools\u003c\/span\u003e\u003c\/td\u003e\n\u003ctd\u003e\u003cspan\u003e\u003cabbr class=\"yes\" title=\"Yes\"\u003e●\u003c\/abbr\u003e\u003c\/span\u003e\u003c\/td\u003e\n\u003ctd\u003e\u003cspan\u003e\u003cabbr class=\"yes\" title=\"Yes\"\u003e●\u003c\/abbr\u003e\u003c\/span\u003e\u003c\/td\u003e\n\u003ctd\u003e\u003cspan\u003e\u003cabbr class=\"yes\" title=\"Yes\"\u003e●\u003c\/abbr\u003e\u003c\/span\u003e\u003c\/td\u003e\n\u003c\/tr\u003e\n\u003ctr class=\"\"\u003e\n\u003ctd\u003e\u003cspan\u003eImport images\u003c\/span\u003e\u003c\/td\u003e\n\u003ctd\u003e\u003cspan\u003e\u003cabbr class=\"yes\" title=\"Yes\"\u003e●\u003c\/abbr\u003e\u003c\/span\u003e\u003c\/td\u003e\n\u003ctd\u003e\u003cspan\u003e\u003cabbr class=\"yes\" title=\"Yes\"\u003e●\u003c\/abbr\u003e\u003c\/span\u003e\u003c\/td\u003e\n\u003ctd\u003e\u003cspan\u003e\u003cabbr class=\"yes\" title=\"Yes\"\u003e●\u003c\/abbr\u003e\u003c\/span\u003e\u003c\/td\u003e\n\u003c\/tr\u003e\n\u003ctr class=\"odd\"\u003e\n\u003ctd\u003e\u003cspan\u003eMultiple layers\u003c\/span\u003e\u003c\/td\u003e\n\u003ctd\u003e\u003cspan\u003e\u003cabbr class=\"yes\" title=\"Yes\"\u003e●\u003c\/abbr\u003e\u003c\/span\u003e\u003c\/td\u003e\n\u003ctd\u003e\u003cspan\u003e\u003cabbr class=\"yes\" title=\"Yes\"\u003e●\u003c\/abbr\u003e\u003c\/span\u003e\u003c\/td\u003e\n\u003ctd\u003e\u003cspan\u003e\u003cabbr class=\"yes\" title=\"Yes\"\u003e●\u003c\/abbr\u003e\u003c\/span\u003e\u003c\/td\u003e\n\u003c\/tr\u003e\n\u003ctr class=\"\"\u003e\n\u003ctd\u003e\u003cspan\u003eLogo ghosting\/opacity\u003c\/span\u003e\u003c\/td\u003e\n\u003ctd\u003e\u003cspan\u003e\u003cabbr class=\"yes\" title=\"Yes\"\u003e●\u003c\/abbr\u003e\u003c\/span\u003e\u003c\/td\u003e\n\u003ctd\u003e\u003cspan\u003e\u003cabbr class=\"yes\" title=\"Yes\"\u003e●\u003c\/abbr\u003e\u003c\/span\u003e\u003c\/td\u003e\n\u003ctd\u003e\u003cspan\u003e\u003cabbr class=\"yes\" title=\"Yes\"\u003e●\u003c\/abbr\u003e\u003c\/span\u003e\u003c\/td\u003e\n\u003c\/tr\u003e\n\u003ctr class=\"odd\"\u003e\n\u003ctd\u003e\u003cspan\u003eAlignment and formatting guides\u003c\/span\u003e\u003c\/td\u003e\n\u003ctd\u003e\u003cspan\u003e\u003cabbr class=\"yes\" title=\"Yes\"\u003e●\u003c\/abbr\u003e\u003c\/span\u003e\u003c\/td\u003e\n\u003ctd\u003e\u003cspan\u003e\u003cabbr class=\"yes\" title=\"Yes\"\u003e●\u003c\/abbr\u003e\u003c\/span\u003e\u003c\/td\u003e\n\u003ctd\u003e\u003cspan\u003e\u003cabbr class=\"yes\" title=\"Yes\"\u003e●\u003c\/abbr\u003e\u003c\/span\u003e\u003c\/td\u003e\n\u003c\/tr\u003e\n\u003ctr class=\"\"\u003e\n\u003ctd\u003e\u003cspan\u003ePredefined sample card templates\u003c\/span\u003e\u003c\/td\u003e\n\u003ctd\u003e\u003cspan\u003e\u003cabbr class=\"yes\" title=\"Yes\"\u003e●\u003c\/abbr\u003e\u003c\/span\u003e\u003c\/td\u003e\n\u003ctd\u003e\u003cspan\u003e\u003cabbr class=\"yes\" title=\"Yes\"\u003e●\u003c\/abbr\u003e\u003c\/span\u003e\u003c\/td\u003e\n\u003ctd\u003e\u003cspan\u003e\u003cabbr class=\"yes\" title=\"Yes\"\u003e●\u003c\/abbr\u003e\u003c\/span\u003e\u003c\/td\u003e\n\u003c\/tr\u003e\n\u003ctr class=\"odd\"\u003e\n\u003ctd\u003e\u003cspan\u003eUser defined card templates\u003c\/span\u003e\u003c\/td\u003e\n\u003ctd\u003e\u003cspan\u003e\u003cabbr class=\"no\" title=\"No\"\u003eX\u003c\/abbr\u003e\u003c\/span\u003e\u003c\/td\u003e\n\u003ctd\u003e\u003cspan\u003e\u003cabbr class=\"yes\" title=\"Yes\"\u003e●\u003c\/abbr\u003e\u003c\/span\u003e\u003c\/td\u003e\n\u003ctd\u003e\u003cspan\u003e\u003cabbr class=\"yes\" title=\"Yes\"\u003e●\u003c\/abbr\u003e\u003c\/span\u003e\u003c\/td\u003e\n\u003c\/tr\u003e\n\u003ctr class=\"\"\u003e\n\u003ctd\u003e\u003cspan\u003eAuto-numbers (serial numbers)\u003c\/span\u003e\u003c\/td\u003e\n\u003ctd\u003e\u003cspan\u003e\u003cabbr class=\"no\" title=\"No\"\u003eX\u003c\/abbr\u003e\u003c\/span\u003e\u003c\/td\u003e\n\u003ctd\u003e\u003cspan\u003e\u003cabbr class=\"yes\" title=\"Yes\"\u003e●\u003c\/abbr\u003e\u003c\/span\u003e\u003c\/td\u003e\n\u003ctd\u003e\u003cspan\u003e\u003cabbr class=\"yes\" title=\"Yes\"\u003e●\u003c\/abbr\u003e\u003c\/span\u003e\u003c\/td\u003e\n\u003c\/tr\u003e\n\u003ctr class=\"odd\"\u003e\n\u003ctd\u003e\u003cspan\u003eDate and time\u003c\/span\u003e\u003c\/td\u003e\n\u003ctd\u003e\u003cspan\u003e\u003cabbr class=\"no\" title=\"No\"\u003eX\u003c\/abbr\u003e\u003c\/span\u003e\u003c\/td\u003e\n\u003ctd\u003e\u003cspan\u003e\u003cabbr class=\"yes\" title=\"Yes\"\u003e●\u003c\/abbr\u003e\u003c\/span\u003e\u003c\/td\u003e\n\u003ctd\u003e\u003cspan\u003e\u003cabbr class=\"yes\" title=\"Yes\"\u003e●\u003c\/abbr\u003e\u003c\/span\u003e\u003c\/td\u003e\n\u003c\/tr\u003e\n\u003ctr class=\"\"\u003e\n\u003ctd\u003e\u003cspan\u003eCreate custom drop-down lists\u003c\/span\u003e\u003c\/td\u003e\n\u003ctd\u003e\u003cspan\u003e\u003cabbr class=\"no\" title=\"No\"\u003eX\u003c\/abbr\u003e\u003c\/span\u003e\u003c\/td\u003e\n\u003ctd\u003e\u003cspan\u003e\u003cabbr class=\"yes\" title=\"Yes\"\u003e●\u003c\/abbr\u003e\u003c\/span\u003e\u003c\/td\u003e\n\u003ctd\u003e\u003cspan\u003e\u003cabbr class=\"yes\" title=\"Yes\"\u003e●\u003c\/abbr\u003e\u003c\/span\u003e\u003c\/td\u003e\n\u003c\/tr\u003e\n\u003ctr class=\"odd\"\u003e\n\u003ctd\u003e\u003cspan\u003eIntegrated fingerprint capture\u003c\/span\u003e\u003c\/td\u003e\n\u003ctd\u003e\u003cspan\u003e\u003cabbr class=\"no\" title=\"No\"\u003eX\u003c\/abbr\u003e\u003c\/span\u003e\u003c\/td\u003e\n\u003ctd\u003e\u003cspan\u003e\u003cabbr class=\"yes\" title=\"Yes\"\u003e●\u003c\/abbr\u003e\u003c\/span\u003e\u003c\/td\u003e\n\u003ctd\u003e\u003cspan\u003e\u003cabbr class=\"yes\" title=\"Yes\"\u003e●\u003c\/abbr\u003e\u003c\/span\u003e\u003c\/td\u003e\n\u003c\/tr\u003e\n\u003ctr class=\"last\"\u003e\n\u003ctd\u003e\u003cspan\u003eIntegrated signature capture\u003c\/span\u003e\u003c\/td\u003e\n\u003ctd\u003e\u003cspan\u003e\u003cabbr class=\"no\" title=\"No\"\u003eX\u003c\/abbr\u003e\u003c\/span\u003e\u003c\/td\u003e\n\u003ctd\u003e\u003cspan\u003e\u003cabbr class=\"yes\" title=\"Yes\"\u003e●\u003c\/abbr\u003e\u003c\/span\u003e\u003c\/td\u003e\n\u003ctd\u003e\u003cspan\u003e\u003cabbr class=\"yes\" title=\"Yes\"\u003e●\u003c\/abbr\u003e\u003c\/span\u003e\u003c\/td\u003e\n\u003c\/tr\u003e\n\u003ctr class=\"group-heading\"\u003e\n\u003cth\u003eEncoding\u003c\/th\u003e\n\u003cth\u003eClassic\u003c\/th\u003e\n\u003cth\u003ePro\u003c\/th\u003e\n\u003cth\u003ePro Smart\u003c\/th\u003e\n\u003c\/tr\u003e\n\u003ctr class=\"odd\"\u003e\n\u003ctd\u003e\u003cspan\u003eQR codes and barcodes with 60+ integrated barcodes\u003c\/span\u003e\u003c\/td\u003e\n\u003ctd\u003e\u003cspan\u003e\u003cabbr class=\"yes\" title=\"Yes\"\u003e●\u003c\/abbr\u003e\u003c\/span\u003e\u003c\/td\u003e\n\u003ctd\u003e\u003cspan\u003e\u003cabbr class=\"yes\" title=\"Yes\"\u003e●\u003c\/abbr\u003e\u003c\/span\u003e\u003c\/td\u003e\n\u003ctd\u003e\u003cspan\u003e\u003cabbr class=\"yes\" title=\"Yes\"\u003e●\u003c\/abbr\u003e\u003c\/span\u003e\u003c\/td\u003e\n\u003c\/tr\u003e\n\u003ctr class=\"\"\u003e\n\u003ctd\u003e\u003cspan\u003eMagnetic stripe encoding\u003c\/span\u003e\u003c\/td\u003e\n\u003ctd\u003e\u003cspan\u003e\u003cabbr class=\"yes\" title=\"Yes\"\u003e●\u003c\/abbr\u003e\u003c\/span\u003e\u003c\/td\u003e\n\u003ctd\u003e\u003cspan\u003e\u003cabbr class=\"yes\" title=\"Yes\"\u003e●\u003c\/abbr\u003e\u003c\/span\u003e\u003c\/td\u003e\n\u003ctd\u003e\u003cspan\u003e\u003cabbr class=\"yes\" title=\"Yes\"\u003e●\u003c\/abbr\u003e\u003c\/span\u003e\u003c\/td\u003e\n\u003c\/tr\u003e\n\u003ctr class=\"odd\"\u003e\n\u003ctd\u003e\u003cspan\u003eSmart card encoding :\u003c\/span\u003e\u003c\/td\u003e\n\u003ctd\u003e\u003cspan\u003e\u003c\/span\u003e\u003c\/td\u003e\n\u003ctd\u003e\u003cspan\u003e\u003c\/span\u003e\u003c\/td\u003e\n\u003ctd\u003e\u003cspan\u003e\u003c\/span\u003e\u003c\/td\u003e\n\u003c\/tr\u003e\n\u003ctr class=\"\"\u003e\n\u003ctd\u003e\u003cspan\u003e– MIFARE® Classic® (EV1)\u003c\/span\u003e\u003c\/td\u003e\n\u003ctd\u003e\u003cspan\u003e\u003cabbr class=\"no\" title=\"No\"\u003eX\u003c\/abbr\u003e\u003c\/span\u003e\u003c\/td\u003e\n\u003ctd\u003e\u003cspan\u003e\u003cabbr class=\"no\" title=\"No\"\u003eX\u003c\/abbr\u003e\u003c\/span\u003e\u003c\/td\u003e\n\u003ctd\u003e\u003cspan\u003e\u003cabbr class=\"yes\" title=\"Yes\"\u003e●\u003c\/abbr\u003e\u003c\/span\u003e\u003c\/td\u003e\n\u003c\/tr\u003e\n\u003ctr class=\"odd last\"\u003e\n\u003ctd\u003e\u003cspan\u003e– iClass®\u003c\/span\u003e\u003c\/td\u003e\n\u003ctd\u003e\u003cspan\u003e\u003cabbr class=\"no\" title=\"No\"\u003eX\u003c\/abbr\u003e\u003c\/span\u003e\u003c\/td\u003e\n\u003ctd\u003e\u003cspan\u003e\u003cabbr class=\"no\" title=\"No\"\u003eX\u003c\/abbr\u003e\u003c\/span\u003e\u003c\/td\u003e\n\u003ctd\u003e\u003cspan\u003e\u003cabbr class=\"yes\" title=\"Yes\"\u003e●\u003c\/abbr\u003e\u003c\/span\u003e\u003c\/td\u003e\n\u003c\/tr\u003e\n\u003ctr class=\"group-heading\"\u003e\n\u003cth\u003eDatabase\u003c\/th\u003e\n\u003cth\u003eClassic\u003c\/th\u003e\n\u003cth\u003ePro\u003c\/th\u003e\n\u003cth\u003ePro Smart\u003c\/th\u003e\n\u003c\/tr\u003e\n\u003ctr class=\"odd\"\u003e\n\u003ctd\u003e\u003cspan\u003eInternal database\u003c\/span\u003e\u003c\/td\u003e\n\u003ctd\u003e\u003cspan\u003eLimited to 200 records\u003c\/span\u003e\u003c\/td\u003e\n\u003ctd\u003e\u003cspan\u003eUnlimited\u003c\/span\u003e\u003c\/td\u003e\n\u003ctd\u003e\u003cspan\u003eUnlimited\u003c\/span\u003e\u003c\/td\u003e\n\u003c\/tr\u003e\n\u003ctr class=\"\"\u003e\n\u003ctd\u003e\u003cspan\u003eReal-time card preview\u003c\/span\u003e\u003c\/td\u003e\n\u003ctd\u003e\u003cspan\u003e\u003cabbr class=\"yes\" title=\"Yes\"\u003e●\u003c\/abbr\u003e\u003c\/span\u003e\u003c\/td\u003e\n\u003ctd\u003e\u003cspan\u003e\u003cabbr class=\"yes\" title=\"Yes\"\u003e●\u003c\/abbr\u003e\u003c\/span\u003e\u003c\/td\u003e\n\u003ctd\u003e\u003cspan\u003e\u003cabbr class=\"yes\" title=\"Yes\"\u003e●\u003c\/abbr\u003e\u003c\/span\u003e\u003c\/td\u003e\n\u003c\/tr\u003e\n\u003ctr class=\"odd\"\u003e\n\u003ctd\u003e\u003cspan\u003eIntegrated database editor\u003c\/span\u003e\u003c\/td\u003e\n\u003ctd\u003e\u003cspan\u003e\u003cabbr class=\"yes\" title=\"Yes\"\u003e●\u003c\/abbr\u003e\u003c\/span\u003e\u003c\/td\u003e\n\u003ctd\u003e\u003cspan\u003e\u003cabbr class=\"yes\" title=\"Yes\"\u003e●\u003c\/abbr\u003e\u003c\/span\u003e\u003c\/td\u003e\n\u003ctd\u003e\u003cspan\u003e\u003cabbr class=\"yes\" title=\"Yes\"\u003e●\u003c\/abbr\u003e\u003c\/span\u003e\u003c\/td\u003e\n\u003c\/tr\u003e\n\u003ctr class=\"\"\u003e\n\u003ctd\u003e\u003cspan\u003eAdd custom and composite database fields\u003c\/span\u003e\u003c\/td\u003e\n\u003ctd\u003e\u003cspan\u003e\u003cabbr class=\"yes\" title=\"Yes\"\u003e●\u003c\/abbr\u003e\u003c\/span\u003e\u003c\/td\u003e\n\u003ctd\u003e\u003cspan\u003e\u003cabbr class=\"yes\" title=\"Yes\"\u003e●\u003c\/abbr\u003e\u003c\/span\u003e\u003c\/td\u003e\n\u003ctd\u003e\u003cspan\u003e\u003cabbr class=\"yes\" title=\"Yes\"\u003e●\u003c\/abbr\u003e\u003c\/span\u003e\u003c\/td\u003e\n\u003c\/tr\u003e\n\u003ctr class=\"odd\"\u003e\n\u003ctd\u003e\u003cspan\u003eStand-alone internal database\u003c\/span\u003e\u003c\/td\u003e\n\u003ctd\u003e\u003cspan\u003e\u003cabbr class=\"yes\" title=\"Yes\"\u003e●\u003c\/abbr\u003e\u003c\/span\u003e\u003c\/td\u003e\n\u003ctd\u003e\u003cspan\u003e\u003cabbr class=\"yes\" title=\"Yes\"\u003e●\u003c\/abbr\u003e\u003c\/span\u003e\u003c\/td\u003e\n\u003ctd\u003e\u003cspan\u003e\u003cabbr class=\"yes\" title=\"Yes\"\u003e●\u003c\/abbr\u003e\u003c\/span\u003e\u003c\/td\u003e\n\u003c\/tr\u003e\n\u003ctr class=\"\"\u003e\n\u003ctd\u003e\u003cspan\u003eImport CSV and text database files\u003c\/span\u003e\u003c\/td\u003e\n\u003ctd\u003e\u003cspan\u003e\u003cabbr class=\"yes\" title=\"Yes\"\u003e●\u003c\/abbr\u003e\u003c\/span\u003e\u003c\/td\u003e\n\u003ctd\u003e\u003cspan\u003e\u003cabbr class=\"yes\" title=\"Yes\"\u003e●\u003c\/abbr\u003e\u003c\/span\u003e\u003c\/td\u003e\n\u003ctd\u003e\u003cspan\u003e\u003cabbr class=\"yes\" title=\"Yes\"\u003e●\u003c\/abbr\u003e\u003c\/span\u003e\u003c\/td\u003e\n\u003c\/tr\u003e\n\u003ctr class=\"odd\"\u003e\n\u003ctd\u003e\u003cspan\u003eImport\/export database records\u003c\/span\u003e\u003c\/td\u003e\n\u003ctd\u003e\u003cspan\u003e\u003cabbr class=\"yes\" title=\"Yes\"\u003e●\u003c\/abbr\u003e\u003c\/span\u003e\u003c\/td\u003e\n\u003ctd\u003e\u003cspan\u003e\u003cabbr class=\"yes\" title=\"Yes\"\u003e●\u003c\/abbr\u003e\u003c\/span\u003e\u003c\/td\u003e\n\u003ctd\u003e\u003cspan\u003e\u003cabbr class=\"yes\" title=\"Yes\"\u003e●\u003c\/abbr\u003e\u003c\/span\u003e\u003c\/td\u003e\n\u003c\/tr\u003e\n\u003ctr class=\"\"\u003e\n\u003ctd\u003e\u003cspan\u003eExport card preview image\u003c\/span\u003e\u003c\/td\u003e\n\u003ctd\u003e\u003cspan\u003e\u003cabbr class=\"yes\" title=\"Yes\"\u003e●\u003c\/abbr\u003e\u003c\/span\u003e\u003c\/td\u003e\n\u003ctd\u003e\u003cspan\u003e\u003cabbr class=\"yes\" title=\"Yes\"\u003e●\u003c\/abbr\u003e\u003c\/span\u003e\u003c\/td\u003e\n\u003ctd\u003e\u003cspan\u003e\u003cabbr class=\"yes\" title=\"Yes\"\u003e●\u003c\/abbr\u003e\u003c\/span\u003e\u003c\/td\u003e\n\u003c\/tr\u003e\n\u003ctr class=\"odd\"\u003e\n\u003ctd\u003e\u003cspan\u003eSingle database (with a single card design)\u003c\/span\u003e\u003c\/td\u003e\n\u003ctd\u003e\u003cspan\u003e\u003cabbr class=\"yes\" title=\"Yes\"\u003e●\u003c\/abbr\u003e\u003c\/span\u003e\u003c\/td\u003e\n\u003ctd\u003e\u003cspan\u003e\u003cabbr class=\"no\" title=\"No\"\u003eX\u003c\/abbr\u003e\u003c\/span\u003e\u003c\/td\u003e\n\u003ctd\u003e\u003cspan\u003e\u003cabbr class=\"no\" title=\"No\"\u003eX\u003c\/abbr\u003e\u003c\/span\u003e\u003c\/td\u003e\n\u003c\/tr\u003e\n\u003ctr class=\"\"\u003e\n\u003ctd\u003e\u003cspan\u003eMultiple databases (each with its own card design)\u003c\/span\u003e\u003c\/td\u003e\n\u003ctd\u003e\u003cspan\u003e\u003cabbr class=\"no\" title=\"No\"\u003eX\u003c\/abbr\u003e\u003c\/span\u003e\u003c\/td\u003e\n\u003ctd\u003e\u003cspan\u003e\u003cabbr class=\"yes\" title=\"Yes\"\u003e●\u003c\/abbr\u003e\u003c\/span\u003e\u003c\/td\u003e\n\u003ctd\u003e\u003cspan\u003e\u003cabbr class=\"yes\" title=\"Yes\"\u003e●\u003c\/abbr\u003e\u003c\/span\u003e\u003c\/td\u003e\n\u003c\/tr\u003e\n\u003ctr class=\"odd\"\u003e\n\u003ctd\u003e\u003cspan\u003eDatabase backups\u003c\/span\u003e\u003c\/td\u003e\n\u003ctd\u003e\u003cspan\u003e\u003cabbr class=\"no\" title=\"No\"\u003eX\u003c\/abbr\u003e\u003c\/span\u003e\u003c\/td\u003e\n\u003ctd\u003e\u003cspan\u003e\u003cabbr class=\"yes\" title=\"Yes\"\u003e●\u003c\/abbr\u003e\u003c\/span\u003e\u003c\/td\u003e\n\u003ctd\u003e\u003cspan\u003e\u003cabbr class=\"yes\" title=\"Yes\"\u003e●\u003c\/abbr\u003e\u003c\/span\u003e\u003c\/td\u003e\n\u003c\/tr\u003e\n\u003ctr class=\"\"\u003e\n\u003ctd\u003e\u003cspan\u003eMS Access connectivity\u003c\/span\u003e\u003c\/td\u003e\n\u003ctd\u003e\u003cspan\u003e\u003cabbr class=\"no\" title=\"No\"\u003eX\u003c\/abbr\u003e\u003c\/span\u003e\u003c\/td\u003e\n\u003ctd\u003e\u003cspan\u003e\u003cabbr class=\"no\" title=\"No\"\u003eX\u003c\/abbr\u003e\u003c\/span\u003e\u003c\/td\u003e\n\u003ctd\u003e\u003cspan\u003e\u003cabbr class=\"yes\" title=\"Yes\"\u003e●\u003c\/abbr\u003e\u003c\/span\u003e\u003c\/td\u003e\n\u003c\/tr\u003e\n\u003ctr class=\"odd\"\u003e\n\u003ctd\u003e\u003cspan\u003eMS Excel connectivity\u003c\/span\u003e\u003c\/td\u003e\n\u003ctd\u003e\u003cspan\u003e\u003cabbr class=\"no\" title=\"No\"\u003eX\u003c\/abbr\u003e\u003c\/span\u003e\u003c\/td\u003e\n\u003ctd\u003e\u003cspan\u003e\u003cabbr class=\"no\" title=\"No\"\u003eX\u003c\/abbr\u003e\u003c\/span\u003e\u003c\/td\u003e\n\u003ctd\u003e\u003cspan\u003e\u003cabbr class=\"yes\" title=\"Yes\"\u003e●\u003c\/abbr\u003e\u003c\/span\u003e\u003c\/td\u003e\n\u003c\/tr\u003e\n\u003ctr class=\"last\"\u003e\n\u003ctd\u003e\u003cspan\u003eSQL connectivity\u003c\/span\u003e\u003c\/td\u003e\n\u003ctd\u003e\u003cspan\u003e\u003cabbr class=\"no\" title=\"No\"\u003eX\u003c\/abbr\u003e\u003c\/span\u003e\u003c\/td\u003e\n\u003ctd\u003e\u003cspan\u003e\u003cabbr class=\"no\" title=\"No\"\u003eX\u003c\/abbr\u003e\u003c\/span\u003e\u003c\/td\u003e\n\u003ctd\u003e\u003cspan\u003e\u003cabbr class=\"yes\" title=\"Yes\"\u003e●\u003c\/abbr\u003e\u003c\/span\u003e\u003c\/td\u003e\n\u003c\/tr\u003e\n\u003ctr class=\"group-heading\"\u003e\n\u003cth\u003ePrinting\u003c\/th\u003e\n\u003cth\u003eClassic\u003c\/th\u003e\n\u003cth\u003ePro\u003c\/th\u003e\n\u003cth\u003ePro Smart\u003c\/th\u003e\n\u003c\/tr\u003e\n\u003ctr class=\"odd\"\u003e\n\u003ctd\u003e\u003cspan\u003ePrint to any plastic card printer\u003c\/span\u003e\u003c\/td\u003e\n\u003ctd\u003e\u003cspan\u003e\u003cabbr class=\"yes\" title=\"Yes\"\u003e●\u003c\/abbr\u003e\u003c\/span\u003e\u003c\/td\u003e\n\u003ctd\u003e\u003cspan\u003e\u003cabbr class=\"yes\" title=\"Yes\"\u003e●\u003c\/abbr\u003e\u003c\/span\u003e\u003c\/td\u003e\n\u003ctd\u003e\u003cspan\u003e\u003cabbr class=\"yes\" title=\"Yes\"\u003e●\u003c\/abbr\u003e\u003c\/span\u003e\u003c\/td\u003e\n\u003c\/tr\u003e\n\u003ctr class=\"\"\u003e\n\u003ctd\u003e\u003cspan\u003eLabel templates and printer support\u003c\/span\u003e\u003c\/td\u003e\n\u003ctd\u003e\u003cspan\u003e\u003cabbr class=\"yes\" title=\"Yes\"\u003e●\u003c\/abbr\u003e\u003c\/span\u003e\u003c\/td\u003e\n\u003ctd\u003e\u003cspan\u003e\u003cabbr class=\"yes\" title=\"Yes\"\u003e●\u003c\/abbr\u003e\u003c\/span\u003e\u003c\/td\u003e\n\u003ctd\u003e\u003cspan\u003e\u003cabbr class=\"yes\" title=\"Yes\"\u003e●\u003c\/abbr\u003e\u003c\/span\u003e\u003c\/td\u003e\n\u003c\/tr\u003e\n\u003ctr class=\"odd\"\u003e\n\u003ctd\u003e\u003cspan\u003eLive preview\u003c\/span\u003e\u003c\/td\u003e\n\u003ctd\u003e\u003cspan\u003e\u003cabbr class=\"yes\" title=\"Yes\"\u003e●\u003c\/abbr\u003e\u003c\/span\u003e\u003c\/td\u003e\n\u003ctd\u003e\u003cspan\u003e\u003cabbr class=\"yes\" title=\"Yes\"\u003e●\u003c\/abbr\u003e\u003c\/span\u003e\u003c\/td\u003e\n\u003ctd\u003e\u003cspan\u003e\u003cabbr class=\"yes\" title=\"Yes\"\u003e●\u003c\/abbr\u003e\u003c\/span\u003e\u003c\/td\u003e\n\u003c\/tr\u003e\n\u003ctr class=\"\"\u003e\n\u003ctd\u003e\u003cspan\u003eAutomatic colour engine with black (K) filtering\u003c\/span\u003e\u003c\/td\u003e\n\u003ctd\u003e\u003cspan\u003e\u003cabbr class=\"yes\" title=\"Yes\"\u003e●\u003c\/abbr\u003e\u003c\/span\u003e\u003c\/td\u003e\n\u003ctd\u003e\u003cspan\u003e\u003cabbr class=\"yes\" title=\"Yes\"\u003e●\u003c\/abbr\u003e\u003c\/span\u003e\u003c\/td\u003e\n\u003ctd\u003e\u003cspan\u003e\u003cabbr class=\"yes\" title=\"Yes\"\u003e●\u003c\/abbr\u003e\u003c\/span\u003e\u003c\/td\u003e\n\u003c\/tr\u003e\n\u003ctr class=\"odd\"\u003e\n\u003ctd\u003e\u003cspan\u003eDouble-sided printing\u003c\/span\u003e\u003c\/td\u003e\n\u003ctd\u003e\u003cspan\u003e\u003cabbr class=\"yes\" title=\"Yes\"\u003e●\u003c\/abbr\u003e\u003c\/span\u003e\u003c\/td\u003e\n\u003ctd\u003e\u003cspan\u003e\u003cabbr class=\"yes\" title=\"Yes\"\u003e●\u003c\/abbr\u003e\u003c\/span\u003e\u003c\/td\u003e\n\u003ctd\u003e\u003cspan\u003e\u003cabbr class=\"yes\" title=\"Yes\"\u003e●\u003c\/abbr\u003e\u003c\/span\u003e\u003c\/td\u003e\n\u003c\/tr\u003e\n\u003ctr class=\"last\"\u003e\n\u003ctd\u003e\u003cspan\u003eBatch printing\u003c\/span\u003e\u003c\/td\u003e\n\u003ctd\u003e\u003cspan\u003e\u003cabbr class=\"yes\" title=\"Yes\"\u003e●\u003c\/abbr\u003e\u003c\/span\u003e\u003c\/td\u003e\n\u003ctd\u003e\u003cspan\u003e\u003cabbr class=\"yes\" title=\"Yes\"\u003e●\u003c\/abbr\u003e\u003c\/span\u003e\u003c\/td\u003e\n\u003ctd\u003e\u003cspan\u003e\u003cabbr class=\"yes\" title=\"Yes\"\u003e●\u003c\/abbr\u003e\u003c\/span\u003e\u003c\/td\u003e\n\u003c\/tr\u003e\n\u003ctr class=\"group-heading\"\u003e\n\u003cth\u003eReports\u003c\/th\u003e\n\u003cth\u003eClassic\u003c\/th\u003e\n\u003cth\u003ePro\u003c\/th\u003e\n\u003cth\u003ePro Smart\u003c\/th\u003e\n\u003c\/tr\u003e\n\u003ctr class=\"odd\"\u003e\n\u003ctd\u003e\u003cspan\u003eOver 40 standard reports\u003c\/span\u003e\u003c\/td\u003e\n\u003ctd\u003e\u003cspan\u003e\u003cabbr class=\"no\" title=\"No\"\u003eX\u003c\/abbr\u003e\u003c\/span\u003e\u003c\/td\u003e\n\u003ctd\u003e\u003cspan\u003e\u003cabbr class=\"yes\" title=\"Yes\"\u003e●\u003c\/abbr\u003e\u003c\/span\u003e\u003c\/td\u003e\n\u003ctd\u003e\u003cspan\u003e\u003cabbr class=\"yes\" title=\"Yes\"\u003e●\u003c\/abbr\u003e\u003c\/span\u003e\u003c\/td\u003e\n\u003c\/tr\u003e\n\u003ctr class=\"\"\u003e\n\u003ctd\u003e\u003cspan\u003eIntegrated reporting\u003c\/span\u003e\u003c\/td\u003e\n\u003ctd\u003e\u003cspan\u003e\u003cabbr class=\"no\" title=\"No\"\u003eX\u003c\/abbr\u003e\u003c\/span\u003e\u003c\/td\u003e\n\u003ctd\u003e\u003cspan\u003e\u003cabbr class=\"yes\" title=\"Yes\"\u003e●\u003c\/abbr\u003e\u003c\/span\u003e\u003c\/td\u003e\n\u003ctd\u003e\u003cspan\u003e\u003cabbr class=\"yes\" title=\"Yes\"\u003e●\u003c\/abbr\u003e\u003c\/span\u003e\u003c\/td\u003e\n\u003c\/tr\u003e\n\u003ctr class=\"odd last\"\u003e\n\u003ctd\u003e\u003cspan\u003eCustom reports\u003c\/span\u003e\u003c\/td\u003e\n\u003ctd\u003e\u003cspan\u003e\u003cabbr class=\"no\" title=\"No\"\u003eX\u003c\/abbr\u003e\u003c\/span\u003e\u003c\/td\u003e\n\u003ctd\u003e\u003cspan\u003e\u003cabbr class=\"yes\" title=\"Yes\"\u003e●\u003c\/abbr\u003e\u003c\/span\u003e\u003c\/td\u003e\n\u003ctd\u003e\u003cspan\u003e\u003cabbr class=\"yes\" title=\"Yes\"\u003e●\u003c\/abbr\u003e\u003c\/span\u003e\u003c\/td\u003e\n\u003c\/tr\u003e\n\u003ctr class=\"group-heading\"\u003e\n\u003cth\u003eSecurity\u003c\/th\u003e\n\u003cth\u003eClassic\u003c\/th\u003e\n\u003cth\u003ePro\u003c\/th\u003e\n\u003cth\u003ePro Smart\u003c\/th\u003e\n\u003c\/tr\u003e\n\u003ctr class=\"odd\"\u003e\n\u003ctd\u003e\u003cspan\u003eUser account management\u003c\/span\u003e\u003c\/td\u003e\n\u003ctd\u003e\u003cspan\u003e\u003cabbr class=\"no\" title=\"No\"\u003eX\u003c\/abbr\u003e\u003c\/span\u003e\u003c\/td\u003e\n\u003ctd\u003e\u003cspan\u003e\u003cabbr class=\"yes\" title=\"Yes\"\u003e●\u003c\/abbr\u003e\u003c\/span\u003e\u003c\/td\u003e\n\u003ctd\u003e\u003cspan\u003e\u003cabbr class=\"yes\" title=\"Yes\"\u003e●\u003c\/abbr\u003e\u003c\/span\u003e\u003c\/td\u003e\n\u003c\/tr\u003e\n\u003ctr class=\"\"\u003e\n\u003ctd\u003e\u003cspan\u003eAdministrator controlled access\u003c\/span\u003e\u003c\/td\u003e\n\u003ctd\u003e\u003cspan\u003e\u003cabbr class=\"no\" title=\"No\"\u003eX\u003c\/abbr\u003e\u003c\/span\u003e\u003c\/td\u003e\n\u003ctd\u003e\u003cspan\u003e\u003cabbr class=\"yes\" title=\"Yes\"\u003e●\u003c\/abbr\u003e\u003c\/span\u003e\u003c\/td\u003e\n\u003ctd\u003e\u003cspan\u003e\u003cabbr class=\"yes\" title=\"Yes\"\u003e●\u003c\/abbr\u003e\u003c\/span\u003e\u003c\/td\u003e\n\u003c\/tr\u003e\n\u003ctr class=\"odd last\"\u003e\n\u003ctd\u003e\u003cspan\u003ePassword protection\u003c\/span\u003e\u003c\/td\u003e\n\u003ctd\u003e\u003cspan\u003e\u003cabbr class=\"no\" title=\"No\"\u003eX\u003c\/abbr\u003e\u003c\/span\u003e\u003c\/td\u003e\n\u003ctd\u003e\u003cspan\u003e\u003cabbr class=\"yes\" title=\"Yes\"\u003e●\u003c\/abbr\u003e\u003c\/span\u003e\u003c\/td\u003e\n\u003ctd\u003e\u003cspan\u003e\u003cabbr class=\"yes\" title=\"Yes\"\u003e●\u003c\/abbr\u003e\u003c\/span\u003e\u003c\/td\u003e\n\u003c\/tr\u003e\n\u003c\/tbody\u003e\n\u003c\/table\u003e\n\u003c\/div\u003e\n\u003c\/div\u003e","published_at":"2017-07-20T16:00:39+08:00","created_at":"2017-07-20T16:16:08+08:00","vendor":"Magicard","type":"","tags":["BRAND_MAGICARD","CAPABILITY_MID LEVEL","ID ISSUANCE SOFTWARE","TYPE_ID ISSUANCE SOFTWARE"],"price":3189500,"price_min":3189500,"price_max":3189500,"available":true,"price_varies":false,"compare_at_price":null,"compare_at_price_min":0,"compare_at_price_max":0,"compare_at_price_varies":false,"variants":[{"id":40976275401,"title":"Default Title","option1":"Default Title","option2":null,"option3":null,"sku":"TRUSTID-PRO-KEY","requires_shipping":false,"taxable":true,"featured_image":null,"available":true,"name":"Magicard Trust ID Software Pro Version","public_title":null,"options":["Default Title"],"price":3189500,"weight":0,"compare_at_price":null,"inventory_quantity":0,"inventory_management":"shopify","inventory_policy":"continue","barcode":"","requires_selling_plan":false,"selling_plan_allocations":[],"quantity_rule":{"min":1,"max":null,"increment":1}}],"images":["\/\/cdn.shopify.com\/s\/files\/1\/2077\/8243\/products\/Magicard-Trust-ID-Software-Pro-Smart-Version.jpg?v=1500600271"],"featured_image":"\/\/cdn.shopify.com\/s\/files\/1\/2077\/8243\/products\/Magicard-Trust-ID-Software-Pro-Smart-Version.jpg?v=1500600271","options":["Title"],"media":[{"alt":null,"id":244424572951,"position":1,"preview_image":{"aspect_ratio":1.0,"height":500,"width":500,"src":"https:\/\/cdn.shopify.com\/s\/files\/1\/2077\/8243\/products\/Magicard-Trust-ID-Software-Pro-Smart-Version.jpg?v=1500600271"},"aspect_ratio":1.0,"height":500,"media_type":"image","src":"https:\/\/cdn.shopify.com\/s\/files\/1\/2077\/8243\/products\/Magicard-Trust-ID-Software-Pro-Smart-Version.jpg?v=1500600271","width":500}],"requires_selling_plan":false,"selling_plan_groups":[],"content":"\u003cp\u003eMagicard Trust ID Software Pro Version Enterprise edition with extended database tools, unlimited registrations and multiple card issuance.\u003c\/p\u003e\n\u003cp\u003e\u003cstrong\u003eFeatures:\u003c\/strong\u003e\u003c\/p\u003e\n\u003cul\u003e\n\u003cli\u003eUnlimited\/multiple internal databases\u003c\/li\u003e\n\u003cli\u003eConditional elements and layers\u003cbr\u003e for multiple option card projects\u003c\/li\u003e\n\u003cli\u003eDrag and drop card builder\u003c\/li\u003e\n\u003cli\u003ePredefined\/custom templates\u003c\/li\u003e\n\u003cli\u003eMagnetic stripe encoding\u003c\/li\u003e\n\u003cli\u003eSupported system: Windows®\u003c\/li\u003e\n\u003c\/ul\u003e\n\u003ch4\u003eCreate ID cards in a few clicks\u003c\/h4\u003e\n\u003cp\u003eTrustID is quick and easy to manage. Drag and drop interfaces, point and click data entry and real-time card previews enable you to focus on your people not your software, so you'll be printing professional ID cards in no time.\u003c\/p\u003e\n\u003ch2\u003eNo design or database knowledge required\u003c\/h2\u003e\n\u003cp\u003eWith TrustID, you won't spend all day designing badges. Drag and drop to build, no complex menus or training required. Integrated backgrounds and dynamic objects let you reproduce a card in seconds, or create one that's all your own.\u003c\/p\u003e\n\u003chr\u003e\n\u003cp\u003e\u003cimg class=\"alignright wp-image-8459\" src=\"https:\/\/7c92a4a8e3a106e05d43-44c6dbd10abb8d75d9ea7d26f98edb6f.ssl.cf3.rackcdn.com\/content\/uploads\/500x350px-any-printer.jpg\" alt=\"500x350px any printer\" srcset=\"https:\/\/7c92a4a8e3a106e05d43-44c6dbd10abb8d75d9ea7d26f98edb6f.ssl.cf3.rackcdn.com\/content\/uploads\/500x350px-any-printer.jpg 500w, https:\/\/7c92a4a8e3a106e05d43-44c6dbd10abb8d75d9ea7d26f98edb6f.ssl.cf3.rackcdn.com\/content\/uploads\/500x350px-any-printer-300x150.jpg 300w\" sizes=\"(max-width: 400px) 100vw, 400px\" width=\"400\" height=\"200\"\u003e\u003c\/p\u003e\n\u003ch2\u003eTrustID works with any printer, any card\u003c\/h2\u003e\n\u003cp\u003eTrustID is engineered to work with any ID card printer. Text is crisp and images are vibrant. The software can also be used to encode magnetic stripe cards.\u003c\/p\u003e\n\u003chr\u003e\n\u003cp\u003e\u003cimg class=\"alignright wp-image-8442\" src=\"https:\/\/7c92a4a8e3a106e05d43-44c6dbd10abb8d75d9ea7d26f98edb6f.ssl.cf3.rackcdn.com\/content\/uploads\/500x350px-barcodes-1.jpg\" alt=\"500x350px barcodes 1\" srcset=\"https:\/\/7c92a4a8e3a106e05d43-44c6dbd10abb8d75d9ea7d26f98edb6f.ssl.cf3.rackcdn.com\/content\/uploads\/500x350px-barcodes-1.jpg 500w, https:\/\/7c92a4a8e3a106e05d43-44c6dbd10abb8d75d9ea7d26f98edb6f.ssl.cf3.rackcdn.com\/content\/uploads\/500x350px-barcodes-1-300x143.jpg 300w\" sizes=\"(max-width: 400px) 100vw, 400px\" width=\"400\" height=\"190\"\u003e\u003c\/p\u003e\n\u003ch2\u003eCreate dynamic QR codes and barcodes\u003c\/h2\u003e\n\u003cp\u003eFull barcode support comes as standard with every edition. TrustID dynamically generates more than 60 types of barcodes including QR codes, Code 39 and UPC.\u003c\/p\u003e\n\u003chr\u003e\n\u003cp\u003e\u003cimg class=\"alignright wp-image-8415\" src=\"https:\/\/7c92a4a8e3a106e05d43-44c6dbd10abb8d75d9ea7d26f98edb6f.ssl.cf3.rackcdn.com\/content\/uploads\/500x350px-camera-support2.jpg\" alt=\"500x350px camera support2\" srcset=\"https:\/\/7c92a4a8e3a106e05d43-44c6dbd10abb8d75d9ea7d26f98edb6f.ssl.cf3.rackcdn.com\/content\/uploads\/500x350px-camera-support2.jpg 500w, https:\/\/7c92a4a8e3a106e05d43-44c6dbd10abb8d75d9ea7d26f98edb6f.ssl.cf3.rackcdn.com\/content\/uploads\/500x350px-camera-support2-300x210.jpg 300w\" sizes=\"(max-width: 400px) 100vw, 400px\" width=\"400\" height=\"280\"\u003e\u003c\/p\u003e\n\u003ch2\u003eAdvanced camera and asset support\u003c\/h2\u003e\n\u003cdiv class=\"description\"\u003e\n\u003cp\u003eCapture and edit photos, fingerprints and signatures without leaving the program. Use your webcam or digital camera directly from TrustID to help you get the perfect shot every time.\u003c\/p\u003e\n\u003chr\u003e\n\u003cp\u003e\u003cimg class=\"alignright wp-image-8664\" src=\"https:\/\/7c92a4a8e3a106e05d43-44c6dbd10abb8d75d9ea7d26f98edb6f.ssl.cf3.rackcdn.com\/content\/uploads\/500x350px-Live-preview-Pronto.jpg\" alt=\"500x350px Live preview Pronto\" srcset=\"https:\/\/7c92a4a8e3a106e05d43-44c6dbd10abb8d75d9ea7d26f98edb6f.ssl.cf3.rackcdn.com\/content\/uploads\/500x350px-Live-preview-Pronto.jpg 500w, https:\/\/7c92a4a8e3a106e05d43-44c6dbd10abb8d75d9ea7d26f98edb6f.ssl.cf3.rackcdn.com\/content\/uploads\/500x350px-Live-preview-Pronto-300x185.jpg 300w\" sizes=\"(max-width: 400px) 100vw, 400px\" width=\"400\" height=\"247\"\u003e\u003c\/p\u003e\n\u003ch2\u003eSee a live preview of every card\u003c\/h2\u003e\n\u003cp\u003eTrustID gives a real time preview of every card during data entry so what you see is what you get. TrustID also monitors your connected printers in real time, so you know how many cards have printed, prints remaining, and when a printer needs to be cleaned.\u003c\/p\u003e\n\u003ch2\u003eCompare TrustID editions\u003c\/h2\u003e\n\u003cdiv class=\"table-wrapper\"\u003e\n\u003ctable class=\"specification-table\" cellspacing=\"0\"\u003e\n\u003ccolgroup\u003e \u003ccol class=\"spec-label\"\u003e \u003ccol class=\"spec-classic\"\u003e \u003ccol class=\"spec-pro\"\u003e \u003ccol class=\"spec-prosmart\"\u003e \u003c\/colgroup\u003e\n\u003cthead\u003e\n\u003ctr class=\"top-heading\"\u003e\n\u003cth\u003e \u003c\/th\u003e\n\u003cth\u003eClassic\u003c\/th\u003e\n\u003cth\u003ePro\u003c\/th\u003e\n\u003cth\u003ePro Smart\u003c\/th\u003e\n\u003c\/tr\u003e\n\u003c\/thead\u003e\n\u003ctbody\u003e\n\u003ctr class=\"group-heading\"\u003e\n\u003cth colspan=\"4\"\u003eBadge design\u003c\/th\u003e\n\u003c\/tr\u003e\n\u003ctr class=\"odd\"\u003e\n\u003ctd\u003e\u003cspan\u003eIssues plastic badges and plastic ID cards\u003c\/span\u003e\u003c\/td\u003e\n\u003ctd\u003e\u003cspan\u003e\u003cabbr class=\"yes\" title=\"Yes\"\u003e●\u003c\/abbr\u003e\u003c\/span\u003e\u003c\/td\u003e\n\u003ctd\u003e\u003cspan\u003e\u003cabbr class=\"yes\" title=\"Yes\"\u003e●\u003c\/abbr\u003e\u003c\/span\u003e\u003c\/td\u003e\n\u003ctd\u003e\u003cspan\u003e\u003cabbr class=\"yes\" title=\"Yes\"\u003e●\u003c\/abbr\u003e\u003c\/span\u003e\u003c\/td\u003e\n\u003c\/tr\u003e\n\u003ctr class=\"\"\u003e\n\u003ctd\u003e\u003cspan\u003eDrag and drop card designer\u003c\/span\u003e\u003c\/td\u003e\n\u003ctd\u003e\u003cspan\u003e\u003cabbr class=\"yes\" title=\"Yes\"\u003e●\u003c\/abbr\u003e\u003c\/span\u003e\u003c\/td\u003e\n\u003ctd\u003e\u003cspan\u003e\u003cabbr class=\"yes\" title=\"Yes\"\u003e●\u003c\/abbr\u003e\u003c\/span\u003e\u003c\/td\u003e\n\u003ctd\u003e\u003cspan\u003e\u003cabbr class=\"yes\" title=\"Yes\"\u003e●\u003c\/abbr\u003e\u003c\/span\u003e\u003c\/td\u003e\n\u003c\/tr\u003e\n\u003ctr class=\"odd\"\u003e\n\u003ctd\u003e\u003cspan\u003eConditional elements and layers\u003c\/span\u003e\u003c\/td\u003e\n\u003ctd\u003e\u003cspan\u003e\u003cabbr class=\"yes\" title=\"Yes\"\u003e●\u003c\/abbr\u003e\u003c\/span\u003e\u003c\/td\u003e\n\u003ctd\u003e\u003cspan\u003e\u003cabbr class=\"yes\" title=\"Yes\"\u003e●\u003c\/abbr\u003e\u003c\/span\u003e\u003c\/td\u003e\n\u003ctd\u003e\u003cspan\u003e\u003cabbr class=\"yes\" title=\"Yes\"\u003e●\u003c\/abbr\u003e\u003c\/span\u003e\u003c\/td\u003e\n\u003c\/tr\u003e\n\u003ctr class=\"\"\u003e\n\u003ctd\u003e\u003cspan\u003eRich text formatting\u003c\/span\u003e\u003c\/td\u003e\n\u003ctd\u003e\u003cspan\u003e\u003cabbr class=\"yes\" title=\"Yes\"\u003e●\u003c\/abbr\u003e\u003c\/span\u003e\u003c\/td\u003e\n\u003ctd\u003e\u003cspan\u003e\u003cabbr class=\"yes\" title=\"Yes\"\u003e●\u003c\/abbr\u003e\u003c\/span\u003e\u003c\/td\u003e\n\u003ctd\u003e\u003cspan\u003e\u003cabbr class=\"yes\" title=\"Yes\"\u003e●\u003c\/abbr\u003e\u003c\/span\u003e\u003c\/td\u003e\n\u003c\/tr\u003e\n\u003ctr class=\"odd\"\u003e\n\u003ctd\u003e\u003cspan\u003ePhoto-capture and editing tools\u003c\/span\u003e\u003c\/td\u003e\n\u003ctd\u003e\u003cspan\u003e\u003cabbr class=\"yes\" title=\"Yes\"\u003e●\u003c\/abbr\u003e\u003c\/span\u003e\u003c\/td\u003e\n\u003ctd\u003e\u003cspan\u003e\u003cabbr class=\"yes\" title=\"Yes\"\u003e●\u003c\/abbr\u003e\u003c\/span\u003e\u003c\/td\u003e\n\u003ctd\u003e\u003cspan\u003e\u003cabbr class=\"yes\" title=\"Yes\"\u003e●\u003c\/abbr\u003e\u003c\/span\u003e\u003c\/td\u003e\n\u003c\/tr\u003e\n\u003ctr class=\"\"\u003e\n\u003ctd\u003e\u003cspan\u003eImport images\u003c\/span\u003e\u003c\/td\u003e\n\u003ctd\u003e\u003cspan\u003e\u003cabbr class=\"yes\" title=\"Yes\"\u003e●\u003c\/abbr\u003e\u003c\/span\u003e\u003c\/td\u003e\n\u003ctd\u003e\u003cspan\u003e\u003cabbr class=\"yes\" title=\"Yes\"\u003e●\u003c\/abbr\u003e\u003c\/span\u003e\u003c\/td\u003e\n\u003ctd\u003e\u003cspan\u003e\u003cabbr class=\"yes\" title=\"Yes\"\u003e●\u003c\/abbr\u003e\u003c\/span\u003e\u003c\/td\u003e\n\u003c\/tr\u003e\n\u003ctr class=\"odd\"\u003e\n\u003ctd\u003e\u003cspan\u003eMultiple layers\u003c\/span\u003e\u003c\/td\u003e\n\u003ctd\u003e\u003cspan\u003e\u003cabbr class=\"yes\" title=\"Yes\"\u003e●\u003c\/abbr\u003e\u003c\/span\u003e\u003c\/td\u003e\n\u003ctd\u003e\u003cspan\u003e\u003cabbr class=\"yes\" title=\"Yes\"\u003e●\u003c\/abbr\u003e\u003c\/span\u003e\u003c\/td\u003e\n\u003ctd\u003e\u003cspan\u003e\u003cabbr class=\"yes\" title=\"Yes\"\u003e●\u003c\/abbr\u003e\u003c\/span\u003e\u003c\/td\u003e\n\u003c\/tr\u003e\n\u003ctr class=\"\"\u003e\n\u003ctd\u003e\u003cspan\u003eLogo ghosting\/opacity\u003c\/span\u003e\u003c\/td\u003e\n\u003ctd\u003e\u003cspan\u003e\u003cabbr class=\"yes\" title=\"Yes\"\u003e●\u003c\/abbr\u003e\u003c\/span\u003e\u003c\/td\u003e\n\u003ctd\u003e\u003cspan\u003e\u003cabbr class=\"yes\" title=\"Yes\"\u003e●\u003c\/abbr\u003e\u003c\/span\u003e\u003c\/td\u003e\n\u003ctd\u003e\u003cspan\u003e\u003cabbr class=\"yes\" title=\"Yes\"\u003e●\u003c\/abbr\u003e\u003c\/span\u003e\u003c\/td\u003e\n\u003c\/tr\u003e\n\u003ctr class=\"odd\"\u003e\n\u003ctd\u003e\u003cspan\u003eAlignment and formatting guides\u003c\/span\u003e\u003c\/td\u003e\n\u003ctd\u003e\u003cspan\u003e\u003cabbr class=\"yes\" title=\"Yes\"\u003e●\u003c\/abbr\u003e\u003c\/span\u003e\u003c\/td\u003e\n\u003ctd\u003e\u003cspan\u003e\u003cabbr class=\"yes\" title=\"Yes\"\u003e●\u003c\/abbr\u003e\u003c\/span\u003e\u003c\/td\u003e\n\u003ctd\u003e\u003cspan\u003e\u003cabbr class=\"yes\" title=\"Yes\"\u003e●\u003c\/abbr\u003e\u003c\/span\u003e\u003c\/td\u003e\n\u003c\/tr\u003e\n\u003ctr class=\"\"\u003e\n\u003ctd\u003e\u003cspan\u003ePredefined sample card templates\u003c\/span\u003e\u003c\/td\u003e\n\u003ctd\u003e\u003cspan\u003e\u003cabbr class=\"yes\" title=\"Yes\"\u003e●\u003c\/abbr\u003e\u003c\/span\u003e\u003c\/td\u003e\n\u003ctd\u003e\u003cspan\u003e\u003cabbr class=\"yes\" title=\"Yes\"\u003e●\u003c\/abbr\u003e\u003c\/span\u003e\u003c\/td\u003e\n\u003ctd\u003e\u003cspan\u003e\u003cabbr class=\"yes\" title=\"Yes\"\u003e●\u003c\/abbr\u003e\u003c\/span\u003e\u003c\/td\u003e\n\u003c\/tr\u003e\n\u003ctr class=\"odd\"\u003e\n\u003ctd\u003e\u003cspan\u003eUser defined card templates\u003c\/span\u003e\u003c\/td\u003e\n\u003ctd\u003e\u003cspan\u003e\u003cabbr class=\"no\" title=\"No\"\u003eX\u003c\/abbr\u003e\u003c\/span\u003e\u003c\/td\u003e\n\u003ctd\u003e\u003cspan\u003e\u003cabbr class=\"yes\" title=\"Yes\"\u003e●\u003c\/abbr\u003e\u003c\/span\u003e\u003c\/td\u003e\n\u003ctd\u003e\u003cspan\u003e\u003cabbr class=\"yes\" title=\"Yes\"\u003e●\u003c\/abbr\u003e\u003c\/span\u003e\u003c\/td\u003e\n\u003c\/tr\u003e\n\u003ctr class=\"\"\u003e\n\u003ctd\u003e\u003cspan\u003eAuto-numbers (serial numbers)\u003c\/span\u003e\u003c\/td\u003e\n\u003ctd\u003e\u003cspan\u003e\u003cabbr class=\"no\" title=\"No\"\u003eX\u003c\/abbr\u003e\u003c\/span\u003e\u003c\/td\u003e\n\u003ctd\u003e\u003cspan\u003e\u003cabbr class=\"yes\" title=\"Yes\"\u003e●\u003c\/abbr\u003e\u003c\/span\u003e\u003c\/td\u003e\n\u003ctd\u003e\u003cspan\u003e\u003cabbr class=\"yes\" title=\"Yes\"\u003e●\u003c\/abbr\u003e\u003c\/span\u003e\u003c\/td\u003e\n\u003c\/tr\u003e\n\u003ctr class=\"odd\"\u003e\n\u003ctd\u003e\u003cspan\u003eDate and time\u003c\/span\u003e\u003c\/td\u003e\n\u003ctd\u003e\u003cspan\u003e\u003cabbr class=\"no\" title=\"No\"\u003eX\u003c\/abbr\u003e\u003c\/span\u003e\u003c\/td\u003e\n\u003ctd\u003e\u003cspan\u003e\u003cabbr class=\"yes\" title=\"Yes\"\u003e●\u003c\/abbr\u003e\u003c\/span\u003e\u003c\/td\u003e\n\u003ctd\u003e\u003cspan\u003e\u003cabbr class=\"yes\" title=\"Yes\"\u003e●\u003c\/abbr\u003e\u003c\/span\u003e\u003c\/td\u003e\n\u003c\/tr\u003e\n\u003ctr class=\"\"\u003e\n\u003ctd\u003e\u003cspan\u003eCreate custom drop-down lists\u003c\/span\u003e\u003c\/td\u003e\n\u003ctd\u003e\u003cspan\u003e\u003cabbr class=\"no\" title=\"No\"\u003eX\u003c\/abbr\u003e\u003c\/span\u003e\u003c\/td\u003e\n\u003ctd\u003e\u003cspan\u003e\u003cabbr class=\"yes\" title=\"Yes\"\u003e●\u003c\/abbr\u003e\u003c\/span\u003e\u003c\/td\u003e\n\u003ctd\u003e\u003cspan\u003e\u003cabbr class=\"yes\" title=\"Yes\"\u003e●\u003c\/abbr\u003e\u003c\/span\u003e\u003c\/td\u003e\n\u003c\/tr\u003e\n\u003ctr class=\"odd\"\u003e\n\u003ctd\u003e\u003cspan\u003eIntegrated fingerprint capture\u003c\/span\u003e\u003c\/td\u003e\n\u003ctd\u003e\u003cspan\u003e\u003cabbr class=\"no\" title=\"No\"\u003eX\u003c\/abbr\u003e\u003c\/span\u003e\u003c\/td\u003e\n\u003ctd\u003e\u003cspan\u003e\u003cabbr class=\"yes\" title=\"Yes\"\u003e●\u003c\/abbr\u003e\u003c\/span\u003e\u003c\/td\u003e\n\u003ctd\u003e\u003cspan\u003e\u003cabbr class=\"yes\" title=\"Yes\"\u003e●\u003c\/abbr\u003e\u003c\/span\u003e\u003c\/td\u003e\n\u003c\/tr\u003e\n\u003ctr class=\"last\"\u003e\n\u003ctd\u003e\u003cspan\u003eIntegrated signature capture\u003c\/span\u003e\u003c\/td\u003e\n\u003ctd\u003e\u003cspan\u003e\u003cabbr class=\"no\" title=\"No\"\u003eX\u003c\/abbr\u003e\u003c\/span\u003e\u003c\/td\u003e\n\u003ctd\u003e\u003cspan\u003e\u003cabbr class=\"yes\" title=\"Yes\"\u003e●\u003c\/abbr\u003e\u003c\/span\u003e\u003c\/td\u003e\n\u003ctd\u003e\u003cspan\u003e\u003cabbr class=\"yes\" title=\"Yes\"\u003e●\u003c\/abbr\u003e\u003c\/span\u003e\u003c\/td\u003e\n\u003c\/tr\u003e\n\u003ctr class=\"group-heading\"\u003e\n\u003cth\u003eEncoding\u003c\/th\u003e\n\u003cth\u003eClassic\u003c\/th\u003e\n\u003cth\u003ePro\u003c\/th\u003e\n\u003cth\u003ePro Smart\u003c\/th\u003e\n\u003c\/tr\u003e\n\u003ctr class=\"odd\"\u003e\n\u003ctd\u003e\u003cspan\u003eQR codes and barcodes with 60+ integrated barcodes\u003c\/span\u003e\u003c\/td\u003e\n\u003ctd\u003e\u003cspan\u003e\u003cabbr class=\"yes\" title=\"Yes\"\u003e●\u003c\/abbr\u003e\u003c\/span\u003e\u003c\/td\u003e\n\u003ctd\u003e\u003cspan\u003e\u003cabbr class=\"yes\" title=\"Yes\"\u003e●\u003c\/abbr\u003e\u003c\/span\u003e\u003c\/td\u003e\n\u003ctd\u003e\u003cspan\u003e\u003cabbr class=\"yes\" title=\"Yes\"\u003e●\u003c\/abbr\u003e\u003c\/span\u003e\u003c\/td\u003e\n\u003c\/tr\u003e\n\u003ctr class=\"\"\u003e\n\u003ctd\u003e\u003cspan\u003eMagnetic stripe encoding\u003c\/span\u003e\u003c\/td\u003e\n\u003ctd\u003e\u003cspan\u003e\u003cabbr class=\"yes\" title=\"Yes\"\u003e●\u003c\/abbr\u003e\u003c\/span\u003e\u003c\/td\u003e\n\u003ctd\u003e\u003cspan\u003e\u003cabbr class=\"yes\" title=\"Yes\"\u003e●\u003c\/abbr\u003e\u003c\/span\u003e\u003c\/td\u003e\n\u003ctd\u003e\u003cspan\u003e\u003cabbr class=\"yes\" title=\"Yes\"\u003e●\u003c\/abbr\u003e\u003c\/span\u003e\u003c\/td\u003e\n\u003c\/tr\u003e\n\u003ctr class=\"odd\"\u003e\n\u003ctd\u003e\u003cspan\u003eSmart card encoding :\u003c\/span\u003e\u003c\/td\u003e\n\u003ctd\u003e\u003cspan\u003e\u003c\/span\u003e\u003c\/td\u003e\n\u003ctd\u003e\u003cspan\u003e\u003c\/span\u003e\u003c\/td\u003e\n\u003ctd\u003e\u003cspan\u003e\u003c\/span\u003e\u003c\/td\u003e\n\u003c\/tr\u003e\n\u003ctr class=\"\"\u003e\n\u003ctd\u003e\u003cspan\u003e– MIFARE® Classic® (EV1)\u003c\/span\u003e\u003c\/td\u003e\n\u003ctd\u003e\u003cspan\u003e\u003cabbr class=\"no\" title=\"No\"\u003eX\u003c\/abbr\u003e\u003c\/span\u003e\u003c\/td\u003e\n\u003ctd\u003e\u003cspan\u003e\u003cabbr class=\"no\" title=\"No\"\u003eX\u003c\/abbr\u003e\u003c\/span\u003e\u003c\/td\u003e\n\u003ctd\u003e\u003cspan\u003e\u003cabbr class=\"yes\" title=\"Yes\"\u003e●\u003c\/abbr\u003e\u003c\/span\u003e\u003c\/td\u003e\n\u003c\/tr\u003e\n\u003ctr class=\"odd last\"\u003e\n\u003ctd\u003e\u003cspan\u003e– iClass®\u003c\/span\u003e\u003c\/td\u003e\n\u003ctd\u003e\u003cspan\u003e\u003cabbr class=\"no\" title=\"No\"\u003eX\u003c\/abbr\u003e\u003c\/span\u003e\u003c\/td\u003e\n\u003ctd\u003e\u003cspan\u003e\u003cabbr class=\"no\" title=\"No\"\u003eX\u003c\/abbr\u003e\u003c\/span\u003e\u003c\/td\u003e\n\u003ctd\u003e\u003cspan\u003e\u003cabbr class=\"yes\" title=\"Yes\"\u003e●\u003c\/abbr\u003e\u003c\/span\u003e\u003c\/td\u003e\n\u003c\/tr\u003e\n\u003ctr class=\"group-heading\"\u003e\n\u003cth\u003eDatabase\u003c\/th\u003e\n\u003cth\u003eClassic\u003c\/th\u003e\n\u003cth\u003ePro\u003c\/th\u003e\n\u003cth\u003ePro Smart\u003c\/th\u003e\n\u003c\/tr\u003e\n\u003ctr class=\"odd\"\u003e\n\u003ctd\u003e\u003cspan\u003eInternal database\u003c\/span\u003e\u003c\/td\u003e\n\u003ctd\u003e\u003cspan\u003eLimited to 200 records\u003c\/span\u003e\u003c\/td\u003e\n\u003ctd\u003e\u003cspan\u003eUnlimited\u003c\/span\u003e\u003c\/td\u003e\n\u003ctd\u003e\u003cspan\u003eUnlimited\u003c\/span\u003e\u003c\/td\u003e\n\u003c\/tr\u003e\n\u003ctr class=\"\"\u003e\n\u003ctd\u003e\u003cspan\u003eReal-time card preview\u003c\/span\u003e\u003c\/td\u003e\n\u003ctd\u003e\u003cspan\u003e\u003cabbr class=\"yes\" title=\"Yes\"\u003e●\u003c\/abbr\u003e\u003c\/span\u003e\u003c\/td\u003e\n\u003ctd\u003e\u003cspan\u003e\u003cabbr class=\"yes\" title=\"Yes\"\u003e●\u003c\/abbr\u003e\u003c\/span\u003e\u003c\/td\u003e\n\u003ctd\u003e\u003cspan\u003e\u003cabbr class=\"yes\" title=\"Yes\"\u003e●\u003c\/abbr\u003e\u003c\/span\u003e\u003c\/td\u003e\n\u003c\/tr\u003e\n\u003ctr class=\"odd\"\u003e\n\u003ctd\u003e\u003cspan\u003eIntegrated database editor\u003c\/span\u003e\u003c\/td\u003e\n\u003ctd\u003e\u003cspan\u003e\u003cabbr class=\"yes\" title=\"Yes\"\u003e●\u003c\/abbr\u003e\u003c\/span\u003e\u003c\/td\u003e\n\u003ctd\u003e\u003cspan\u003e\u003cabbr class=\"yes\" title=\"Yes\"\u003e●\u003c\/abbr\u003e\u003c\/span\u003e\u003c\/td\u003e\n\u003ctd\u003e\u003cspan\u003e\u003cabbr class=\"yes\" title=\"Yes\"\u003e●\u003c\/abbr\u003e\u003c\/span\u003e\u003c\/td\u003e\n\u003c\/tr\u003e\n\u003ctr class=\"\"\u003e\n\u003ctd\u003e\u003cspan\u003eAdd custom and composite database fields\u003c\/span\u003e\u003c\/td\u003e\n\u003ctd\u003e\u003cspan\u003e\u003cabbr class=\"yes\" title=\"Yes\"\u003e●\u003c\/abbr\u003e\u003c\/span\u003e\u003c\/td\u003e\n\u003ctd\u003e\u003cspan\u003e\u003cabbr class=\"yes\" title=\"Yes\"\u003e●\u003c\/abbr\u003e\u003c\/span\u003e\u003c\/td\u003e\n\u003ctd\u003e\u003cspan\u003e\u003cabbr class=\"yes\" title=\"Yes\"\u003e●\u003c\/abbr\u003e\u003c\/span\u003e\u003c\/td\u003e\n\u003c\/tr\u003e\n\u003ctr class=\"odd\"\u003e\n\u003ctd\u003e\u003cspan\u003eStand-alone internal database\u003c\/span\u003e\u003c\/td\u003e\n\u003ctd\u003e\u003cspan\u003e\u003cabbr class=\"yes\" title=\"Yes\"\u003e●\u003c\/abbr\u003e\u003c\/span\u003e\u003c\/td\u003e\n\u003ctd\u003e\u003cspan\u003e\u003cabbr class=\"yes\" title=\"Yes\"\u003e●\u003c\/abbr\u003e\u003c\/span\u003e\u003c\/td\u003e\n\u003ctd\u003e\u003cspan\u003e\u003cabbr class=\"yes\" title=\"Yes\"\u003e●\u003c\/abbr\u003e\u003c\/span\u003e\u003c\/td\u003e\n\u003c\/tr\u003e\n\u003ctr class=\"\"\u003e\n\u003ctd\u003e\u003cspan\u003eImport CSV and text database files\u003c\/span\u003e\u003c\/td\u003e\n\u003ctd\u003e\u003cspan\u003e\u003cabbr class=\"yes\" title=\"Yes\"\u003e●\u003c\/abbr\u003e\u003c\/span\u003e\u003c\/td\u003e\n\u003ctd\u003e\u003cspan\u003e\u003cabbr class=\"yes\" title=\"Yes\"\u003e●\u003c\/abbr\u003e\u003c\/span\u003e\u003c\/td\u003e\n\u003ctd\u003e\u003cspan\u003e\u003cabbr class=\"yes\" title=\"Yes\"\u003e●\u003c\/abbr\u003e\u003c\/span\u003e\u003c\/td\u003e\n\u003c\/tr\u003e\n\u003ctr class=\"odd\"\u003e\n\u003ctd\u003e\u003cspan\u003eImport\/export database records\u003c\/span\u003e\u003c\/td\u003e\n\u003ctd\u003e\u003cspan\u003e\u003cabbr class=\"yes\" title=\"Yes\"\u003e●\u003c\/abbr\u003e\u003c\/span\u003e\u003c\/td\u003e\n\u003ctd\u003e\u003cspan\u003e\u003cabbr class=\"yes\" title=\"Yes\"\u003e●\u003c\/abbr\u003e\u003c\/span\u003e\u003c\/td\u003e\n\u003ctd\u003e\u003cspan\u003e\u003cabbr class=\"yes\" title=\"Yes\"\u003e●\u003c\/abbr\u003e\u003c\/span\u003e\u003c\/td\u003e\n\u003c\/tr\u003e\n\u003ctr class=\"\"\u003e\n\u003ctd\u003e\u003cspan\u003eExport card preview image\u003c\/span\u003e\u003c\/td\u003e\n\u003ctd\u003e\u003cspan\u003e\u003cabbr class=\"yes\" title=\"Yes\"\u003e●\u003c\/abbr\u003e\u003c\/span\u003e\u003c\/td\u003e\n\u003ctd\u003e\u003cspan\u003e\u003cabbr class=\"yes\" title=\"Yes\"\u003e●\u003c\/abbr\u003e\u003c\/span\u003e\u003c\/td\u003e\n\u003ctd\u003e\u003cspan\u003e\u003cabbr class=\"yes\" title=\"Yes\"\u003e●\u003c\/abbr\u003e\u003c\/span\u003e\u003c\/td\u003e\n\u003c\/tr\u003e\n\u003ctr class=\"odd\"\u003e\n\u003ctd\u003e\u003cspan\u003eSingle database (with a single card design)\u003c\/span\u003e\u003c\/td\u003e\n\u003ctd\u003e\u003cspan\u003e\u003cabbr class=\"yes\" title=\"Yes\"\u003e●\u003c\/abbr\u003e\u003c\/span\u003e\u003c\/td\u003e\n\u003ctd\u003e\u003cspan\u003e\u003cabbr class=\"no\" title=\"No\"\u003eX\u003c\/abbr\u003e\u003c\/span\u003e\u003c\/td\u003e\n\u003ctd\u003e\u003cspan\u003e\u003cabbr class=\"no\" title=\"No\"\u003eX\u003c\/abbr\u003e\u003c\/span\u003e\u003c\/td\u003e\n\u003c\/tr\u003e\n\u003ctr class=\"\"\u003e\n\u003ctd\u003e\u003cspan\u003eMultiple databases (each with its own card design)\u003c\/span\u003e\u003c\/td\u003e\n\u003ctd\u003e\u003cspan\u003e\u003cabbr class=\"no\" title=\"No\"\u003eX\u003c\/abbr\u003e\u003c\/span\u003e\u003c\/td\u003e\n\u003ctd\u003e\u003cspan\u003e\u003cabbr class=\"yes\" title=\"Yes\"\u003e●\u003c\/abbr\u003e\u003c\/span\u003e\u003c\/td\u003e\n\u003ctd\u003e\u003cspan\u003e\u003cabbr class=\"yes\" title=\"Yes\"\u003e●\u003c\/abbr\u003e\u003c\/span\u003e\u003c\/td\u003e\n\u003c\/tr\u003e\n\u003ctr class=\"odd\"\u003e\n\u003ctd\u003e\u003cspan\u003eDatabase backups\u003c\/span\u003e\u003c\/td\u003e\n\u003ctd\u003e\u003cspan\u003e\u003cabbr class=\"no\" title=\"No\"\u003eX\u003c\/abbr\u003e\u003c\/span\u003e\u003c\/td\u003e\n\u003ctd\u003e\u003cspan\u003e\u003cabbr class=\"yes\" title=\"Yes\"\u003e●\u003c\/abbr\u003e\u003c\/span\u003e\u003c\/td\u003e\n\u003ctd\u003e\u003cspan\u003e\u003cabbr class=\"yes\" title=\"Yes\"\u003e●\u003c\/abbr\u003e\u003c\/span\u003e\u003c\/td\u003e\n\u003c\/tr\u003e\n\u003ctr class=\"\"\u003e\n\u003ctd\u003e\u003cspan\u003eMS Access connectivity\u003c\/span\u003e\u003c\/td\u003e\n\u003ctd\u003e\u003cspan\u003e\u003cabbr class=\"no\" title=\"No\"\u003eX\u003c\/abbr\u003e\u003c\/span\u003e\u003c\/td\u003e\n\u003ctd\u003e\u003cspan\u003e\u003cabbr class=\"no\" title=\"No\"\u003eX\u003c\/abbr\u003e\u003c\/span\u003e\u003c\/td\u003e\n\u003ctd\u003e\u003cspan\u003e\u003cabbr class=\"yes\" title=\"Yes\"\u003e●\u003c\/abbr\u003e\u003c\/span\u003e\u003c\/td\u003e\n\u003c\/tr\u003e\n\u003ctr class=\"odd\"\u003e\n\u003ctd\u003e\u003cspan\u003eMS Excel connectivity\u003c\/span\u003e\u003c\/td\u003e\n\u003ctd\u003e\u003cspan\u003e\u003cabbr class=\"no\" title=\"No\"\u003eX\u003c\/abbr\u003e\u003c\/span\u003e\u003c\/td\u003e\n\u003ctd\u003e\u003cspan\u003e\u003cabbr class=\"no\" title=\"No\"\u003eX\u003c\/abbr\u003e\u003c\/span\u003e\u003c\/td\u003e\n\u003ctd\u003e\u003cspan\u003e\u003cabbr class=\"yes\" title=\"Yes\"\u003e●\u003c\/abbr\u003e\u003c\/span\u003e\u003c\/td\u003e\n\u003c\/tr\u003e\n\u003ctr class=\"last\"\u003e\n\u003ctd\u003e\u003cspan\u003eSQL connectivity\u003c\/span\u003e\u003c\/td\u003e\n\u003ctd\u003e\u003cspan\u003e\u003cabbr class=\"no\" title=\"No\"\u003eX\u003c\/abbr\u003e\u003c\/span\u003e\u003c\/td\u003e\n\u003ctd\u003e\u003cspan\u003e\u003cabbr class=\"no\" title=\"No\"\u003eX\u003c\/abbr\u003e\u003c\/span\u003e\u003c\/td\u003e\n\u003ctd\u003e\u003cspan\u003e\u003cabbr class=\"yes\" title=\"Yes\"\u003e●\u003c\/abbr\u003e\u003c\/span\u003e\u003c\/td\u003e\n\u003c\/tr\u003e\n\u003ctr class=\"group-heading\"\u003e\n\u003cth\u003ePrinting\u003c\/th\u003e\n\u003cth\u003eClassic\u003c\/th\u003e\n\u003cth\u003ePro\u003c\/th\u003e\n\u003cth\u003ePro Smart\u003c\/th\u003e\n\u003c\/tr\u003e\n\u003ctr class=\"odd\"\u003e\n\u003ctd\u003e\u003cspan\u003ePrint to any plastic card printer\u003c\/span\u003e\u003c\/td\u003e\n\u003ctd\u003e\u003cspan\u003e\u003cabbr class=\"yes\" title=\"Yes\"\u003e●\u003c\/abbr\u003e\u003c\/span\u003e\u003c\/td\u003e\n\u003ctd\u003e\u003cspan\u003e\u003cabbr class=\"yes\" title=\"Yes\"\u003e●\u003c\/abbr\u003e\u003c\/span\u003e\u003c\/td\u003e\n\u003ctd\u003e\u003cspan\u003e\u003cabbr class=\"yes\" title=\"Yes\"\u003e●\u003c\/abbr\u003e\u003c\/span\u003e\u003c\/td\u003e\n\u003c\/tr\u003e\n\u003ctr class=\"\"\u003e\n\u003ctd\u003e\u003cspan\u003eLabel templates and printer support\u003c\/span\u003e\u003c\/td\u003e\n\u003ctd\u003e\u003cspan\u003e\u003cabbr class=\"yes\" title=\"Yes\"\u003e●\u003c\/abbr\u003e\u003c\/span\u003e\u003c\/td\u003e\n\u003ctd\u003e\u003cspan\u003e\u003cabbr class=\"yes\" title=\"Yes\"\u003e●\u003c\/abbr\u003e\u003c\/span\u003e\u003c\/td\u003e\n\u003ctd\u003e\u003cspan\u003e\u003cabbr class=\"yes\" title=\"Yes\"\u003e●\u003c\/abbr\u003e\u003c\/span\u003e\u003c\/td\u003e\n\u003c\/tr\u003e\n\u003ctr class=\"odd\"\u003e\n\u003ctd\u003e\u003cspan\u003eLive preview\u003c\/span\u003e\u003c\/td\u003e\n\u003ctd\u003e\u003cspan\u003e\u003cabbr class=\"yes\" title=\"Yes\"\u003e●\u003c\/abbr\u003e\u003c\/span\u003e\u003c\/td\u003e\n\u003ctd\u003e\u003cspan\u003e\u003cabbr class=\"yes\" title=\"Yes\"\u003e●\u003c\/abbr\u003e\u003c\/span\u003e\u003c\/td\u003e\n\u003ctd\u003e\u003cspan\u003e\u003cabbr class=\"yes\" title=\"Yes\"\u003e●\u003c\/abbr\u003e\u003c\/span\u003e\u003c\/td\u003e\n\u003c\/tr\u003e\n\u003ctr class=\"\"\u003e\n\u003ctd\u003e\u003cspan\u003eAutomatic colour engine with black (K) filtering\u003c\/span\u003e\u003c\/td\u003e\n\u003ctd\u003e\u003cspan\u003e\u003cabbr class=\"yes\" title=\"Yes\"\u003e●\u003c\/abbr\u003e\u003c\/span\u003e\u003c\/td\u003e\n\u003ctd\u003e\u003cspan\u003e\u003cabbr class=\"yes\" title=\"Yes\"\u003e●\u003c\/abbr\u003e\u003c\/span\u003e\u003c\/td\u003e\n\u003ctd\u003e\u003cspan\u003e\u003cabbr class=\"yes\" title=\"Yes\"\u003e●\u003c\/abbr\u003e\u003c\/span\u003e\u003c\/td\u003e\n\u003c\/tr\u003e\n\u003ctr class=\"odd\"\u003e\n\u003ctd\u003e\u003cspan\u003eDouble-sided printing\u003c\/span\u003e\u003c\/td\u003e\n\u003ctd\u003e\u003cspan\u003e\u003cabbr class=\"yes\" title=\"Yes\"\u003e●\u003c\/abbr\u003e\u003c\/span\u003e\u003c\/td\u003e\n\u003ctd\u003e\u003cspan\u003e\u003cabbr class=\"yes\" title=\"Yes\"\u003e●\u003c\/abbr\u003e\u003c\/span\u003e\u003c\/td\u003e\n\u003ctd\u003e\u003cspan\u003e\u003cabbr class=\"yes\" title=\"Yes\"\u003e●\u003c\/abbr\u003e\u003c\/span\u003e\u003c\/td\u003e\n\u003c\/tr\u003e\n\u003ctr class=\"last\"\u003e\n\u003ctd\u003e\u003cspan\u003eBatch printing\u003c\/span\u003e\u003c\/td\u003e\n\u003ctd\u003e\u003cspan\u003e\u003cabbr class=\"yes\" title=\"Yes\"\u003e●\u003c\/abbr\u003e\u003c\/span\u003e\u003c\/td\u003e\n\u003ctd\u003e\u003cspan\u003e\u003cabbr class=\"yes\" title=\"Yes\"\u003e●\u003c\/abbr\u003e\u003c\/span\u003e\u003c\/td\u003e\n\u003ctd\u003e\u003cspan\u003e\u003cabbr class=\"yes\" title=\"Yes\"\u003e●\u003c\/abbr\u003e\u003c\/span\u003e\u003c\/td\u003e\n\u003c\/tr\u003e\n\u003ctr class=\"group-heading\"\u003e\n\u003cth\u003eReports\u003c\/th\u003e\n\u003cth\u003eClassic\u003c\/th\u003e\n\u003cth\u003ePro\u003c\/th\u003e\n\u003cth\u003ePro Smart\u003c\/th\u003e\n\u003c\/tr\u003e\n\u003ctr class=\"odd\"\u003e\n\u003ctd\u003e\u003cspan\u003eOver 40 standard reports\u003c\/span\u003e\u003c\/td\u003e\n\u003ctd\u003e\u003cspan\u003e\u003cabbr class=\"no\" title=\"No\"\u003eX\u003c\/abbr\u003e\u003c\/span\u003e\u003c\/td\u003e\n\u003ctd\u003e\u003cspan\u003e\u003cabbr class=\"yes\" title=\"Yes\"\u003e●\u003c\/abbr\u003e\u003c\/span\u003e\u003c\/td\u003e\n\u003ctd\u003e\u003cspan\u003e\u003cabbr class=\"yes\" title=\"Yes\"\u003e●\u003c\/abbr\u003e\u003c\/span\u003e\u003c\/td\u003e\n\u003c\/tr\u003e\n\u003ctr class=\"\"\u003e\n\u003ctd\u003e\u003cspan\u003eIntegrated reporting\u003c\/span\u003e\u003c\/td\u003e\n\u003ctd\u003e\u003cspan\u003e\u003cabbr class=\"no\" title=\"No\"\u003eX\u003c\/abbr\u003e\u003c\/span\u003e\u003c\/td\u003e\n\u003ctd\u003e\u003cspan\u003e\u003cabbr class=\"yes\" title=\"Yes\"\u003e●\u003c\/abbr\u003e\u003c\/span\u003e\u003c\/td\u003e\n\u003ctd\u003e\u003cspan\u003e\u003cabbr class=\"yes\" title=\"Yes\"\u003e●\u003c\/abbr\u003e\u003c\/span\u003e\u003c\/td\u003e\n\u003c\/tr\u003e\n\u003ctr class=\"odd last\"\u003e\n\u003ctd\u003e\u003cspan\u003eCustom reports\u003c\/span\u003e\u003c\/td\u003e\n\u003ctd\u003e\u003cspan\u003e\u003cabbr class=\"no\" title=\"No\"\u003eX\u003c\/abbr\u003e\u003c\/span\u003e\u003c\/td\u003e\n\u003ctd\u003e\u003cspan\u003e\u003cabbr class=\"yes\" title=\"Yes\"\u003e●\u003c\/abbr\u003e\u003c\/span\u003e\u003c\/td\u003e\n\u003ctd\u003e\u003cspan\u003e\u003cabbr class=\"yes\" title=\"Yes\"\u003e●\u003c\/abbr\u003e\u003c\/span\u003e\u003c\/td\u003e\n\u003c\/tr\u003e\n\u003ctr class=\"group-heading\"\u003e\n\u003cth\u003eSecurity\u003c\/th\u003e\n\u003cth\u003eClassic\u003c\/th\u003e\n\u003cth\u003ePro\u003c\/th\u003e\n\u003cth\u003ePro Smart\u003c\/th\u003e\n\u003c\/tr\u003e\n\u003ctr class=\"odd\"\u003e\n\u003ctd\u003e\u003cspan\u003eUser account management\u003c\/span\u003e\u003c\/td\u003e\n\u003ctd\u003e\u003cspan\u003e\u003cabbr class=\"no\" title=\"No\"\u003eX\u003c\/abbr\u003e\u003c\/span\u003e\u003c\/td\u003e\n\u003ctd\u003e\u003cspan\u003e\u003cabbr class=\"yes\" title=\"Yes\"\u003e●\u003c\/abbr\u003e\u003c\/span\u003e\u003c\/td\u003e\n\u003ctd\u003e\u003cspan\u003e\u003cabbr class=\"yes\" title=\"Yes\"\u003e●\u003c\/abbr\u003e\u003c\/span\u003e\u003c\/td\u003e\n\u003c\/tr\u003e\n\u003ctr class=\"\"\u003e\n\u003ctd\u003e\u003cspan\u003eAdministrator controlled access\u003c\/span\u003e\u003c\/td\u003e\n\u003ctd\u003e\u003cspan\u003e\u003cabbr class=\"no\" title=\"No\"\u003eX\u003c\/abbr\u003e\u003c\/span\u003e\u003c\/td\u003e\n\u003ctd\u003e\u003cspan\u003e\u003cabbr class=\"yes\" title=\"Yes\"\u003e●\u003c\/abbr\u003e\u003c\/span\u003e\u003c\/td\u003e\n\u003ctd\u003e\u003cspan\u003e\u003cabbr class=\"yes\" title=\"Yes\"\u003e●\u003c\/abbr\u003e\u003c\/span\u003e\u003c\/td\u003e\n\u003c\/tr\u003e\n\u003ctr class=\"odd last\"\u003e\n\u003ctd\u003e\u003cspan\u003ePassword protection\u003c\/span\u003e\u003c\/td\u003e\n\u003ctd\u003e\u003cspan\u003e\u003cabbr class=\"no\" title=\"No\"\u003eX\u003c\/abbr\u003e\u003c\/span\u003e\u003c\/td\u003e\n\u003ctd\u003e\u003cspan\u003e\u003cabbr class=\"yes\" title=\"Yes\"\u003e●\u003c\/abbr\u003e\u003c\/span\u003e\u003c\/td\u003e\n\u003ctd\u003e\u003cspan\u003e\u003cabbr class=\"yes\" title=\"Yes\"\u003e●\u003c\/abbr\u003e\u003c\/span\u003e\u003c\/td\u003e\n\u003c\/tr\u003e\n\u003c\/tbody\u003e\n\u003c\/table\u003e\n\u003c\/div\u003e\n\u003c\/div\u003e"}
Magicard Trust ID Software Pro Version
Magicard Trust ID Software Pro Version
Create ID cards in a few clicks
TrustID is quick and easy to manage. Drag and drop interfaces, point and click data entry and real-time card previews enable you to focus on your people not your software, so you'll be printing professional ID cards in no time.
No design or database knowledge required
With TrustID, you won't spend all day designing badges. Drag and drop to build, no complex menus or training required. Integrated backgrounds and dynamic objects let you reproduce a card in seconds, or create one that's all your own.
---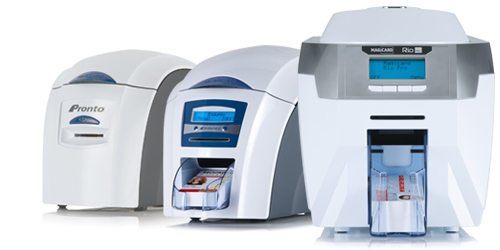 TrustID works with any printer, any card
TrustID is engineered to work with any ID card printer. Text is crisp and images are vibrant. The software can also be used to encode magnetic stripe cards.
---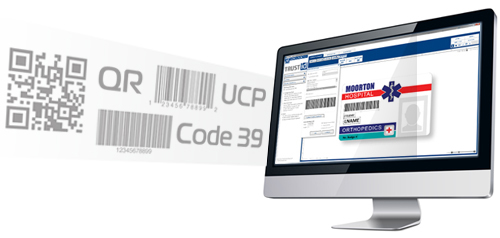 Create dynamic QR codes and barcodes
Full barcode support comes as standard with every edition. TrustID dynamically generates more than 60 types of barcodes including QR codes, Code 39 and UPC.
---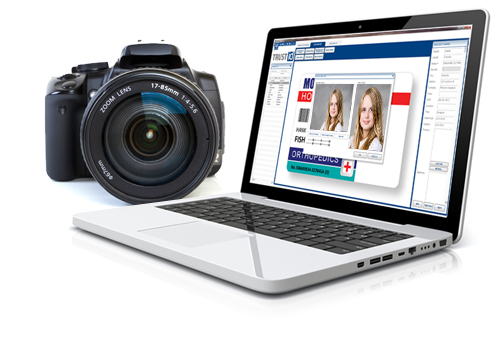 Advanced camera and asset support
Capture and edit photos, fingerprints and signatures without leaving the program. Use your webcam or digital camera directly from TrustID to help you get the perfect shot every time.
---
See a live preview of every card
TrustID gives a real time preview of every card during data entry so what you see is what you get. TrustID also monitors your connected printers in real time, so you know how many cards have printed, prints remaining, and when a printer needs to be cleaned.
Compare TrustID editions
 
Classic
Pro
Pro Smart
Badge design

Issues plastic badges and plastic ID cards

●

●

●

Drag and drop card designer

●

●

●

Conditional elements and layers

●

●

●

Rich text formatting

●

●

●

Photo-capture and editing tools

●

●

●

Import images

●

●

●

Multiple layers

●

●

●

Logo ghosting/opacity

●

●

●

Alignment and formatting guides

●

●

●

Predefined sample card templates

●

●

●

User defined card templates

X

●

●

Auto-numbers (serial numbers)

X

●

●

Date and time

X

●

●

Create custom drop-down lists

X

●

●

Integrated fingerprint capture

X

●

●

Integrated signature capture

X

●

●

Encoding
Classic
Pro
Pro Smart

QR codes and barcodes with 60+ integrated barcodes

●

●

●

Magnetic stripe encoding

●

●

●

Smart card encoding :

– MIFARE® Classic® (EV1)

X

X

●

– iClass®

X

X

●

Database
Classic
Pro
Pro Smart

Internal database

Limited to 200 records

Unlimited

Unlimited

Real-time card preview

●

●

●

Integrated database editor

●

●

●

Add custom and composite database fields

●

●

●

Stand-alone internal database

●

●

●

Import CSV and text database files

●

●

●

Import/export database records

●

●

●

Export card preview image

●

●

●

Single database (with a single card design)

●

X

X

Multiple databases (each with its own card design)

X

●

●

Database backups

X

●

●

MS Access connectivity

X

X

●

MS Excel connectivity

X

X

●

SQL connectivity

X

X

●

Printing
Classic
Pro
Pro Smart

Print to any plastic card printer

●

●

●

Label templates and printer support

●

●

●

Live preview

●

●

●

Automatic colour engine with black (K) filtering

●

●

●

Double-sided printing

●

●

●

Batch printing

●

●

●

Reports
Classic
Pro
Pro Smart

Over 40 standard reports

X

●

●

Integrated reporting

X

●

●

Custom reports

X

●

●

Security
Classic
Pro
Pro Smart

User account management

X

●

●

Administrator controlled access

X

●

●

Password protection

X

●

●
You have two convenient ways to buy our products.

Online - Easy, Quick and Secure.

Offline - Dedicated Account Executive to assist you through.

Online buying steps.
STEP 1 - ADD TO CART
Choose the item you are interested.

Click "Add to cart"  to place your selection in the cart.
STEP 2 - CHECK OUT

Click "Continue shopping" if you are adding more products to your cart.

Click "Check out" if you are ready to proceed buying.
STEP 3 - YOUR INFORMATION

Fill in the customer information form.
STEP 4 - SHIPPING
Tick "Office pick up" if you will visit our office (free) to pick up your order.

Tick "Ship to my Address" (Auto Calculated Charge) if you wanted it delivered to your address.
STEP 5 - PAYMENT
Tick " Paypal" if you are paying using credit cards or Paypal itself.

Tick "COD" or "Bank Deposit" if you will pick up your order in our office, or your delivery address is in Metro Manila.

Tick "Bank Deposit" if you will deposit your payment to BDO or BPI.

Tick "Remittance, Padala, or Bayad Center" if you are sending your payment through LBC, Palawan, Cebuanna, MLuillier

STEP 6 - CONFIRM ORDER - Click this to confirm your order.
You will then received an automated E-mail Confirmation.

Another e-mail about the delivery of your orders.
STEP 7 - SEND PAYMENT RECEIPT - This only applicable if you are paying through banks and remittance centers.

Offline Buying - A dedicated Account Executive will get in touch with you if you do any of following below.
Fill the Contact form.
Call us on any of the numbers available here.

Send us an Email at hello@ccs.com.ph

Message us on Facebook.

Visit our office, click here for

address.

Note: For those who are applying to be our dealer, please send us a inquiry as stated on Offline Buying.
What makes us different from other sellers is our unparalleled customer service and optimum technical assistance. Buying any of our products online or offline, entitled you for *unlimited support (Email/Chat) while the product is under warranty.

Imagine buying a cheaper RFID Reader or Finger print Scanner or other devices from an online market place where you don't know the seller is? Countless e-mail to request support but no reply, the thing is they may not even know how the products they are selling work.

The same true when buying from an overseas seller, it maybe cheaper but how would you request for support or what if you received it defective? That would be too bad, hope you can still return your purchases.

With Competitive Card Solutions you are sure that your request for technical assistance is to be taken care of, not just by any one but by our Technical Support Engineer, expert in the product you have bought, and that we are in constant communication with the manufacturer in case your concern is not supportable in our level.

So enjoy and feel confident shopping with us. Any concern please send us an email to hello@ccs.com.ph or chat with us.
Don't just take it from us, see what our customers are saying.

Carlo Consulta rated response from Kim Joshua Guzman.
Wow! You just made our day!

" This is the second time I've been assisted by Mr. Guzman, so far all of my concern have been immediately attended and resolved, and kudos to the rest of the CCS team that assisted me , "Aibie", "Mac" , "Kim" ,"Angelica" Thanks! Sincerely, Carlo Consulta Asian Ring Point Marketing Inc. "

Dave Devera rated response from Julius Beltran.
Wow! You just made our day!

" thank you for the support muy bien! "

Selyn Flores rated response from Kim Joshua Guzman.
Wow! You just made our day!

" I really appreciate the assistance of Sir Nole and Kim Joshua. "